SKIN TIGHTENING
GIVEAWAY:
Tightens moderately loose skin on:
Achieve younger and firmer looking skin.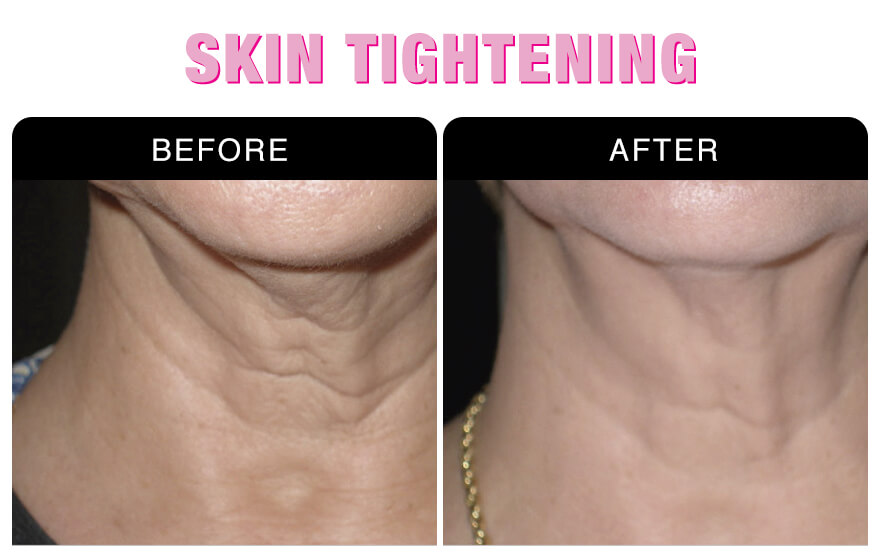 Skin Tightening with eLight
With eLight you can enjoy tighter and more youthful-looking skin in just a matter of minutes.
eLight is a non-ablative and nonsurgical skin tightening procedure. This medical aesthetic treatment is a fantastic alternative to the more invasive surgeries. Using a light-based solution, eLight successfully treats and tightens skin of all textures and tones.
eLight works by utilizing cosmetic light technology to produce maximum anti-aging results with no discomfort, downtime, or incisions. To promote collagen and elastin production, multiple wavelengths of radio-frequency and light are used to treat the skin. Over time, and after a number of sessions your skin will be rejuvenated as well as your collagen boosted.
Continue your new year with a bang and enter here for your chance to win our six-session Skin Tightening eLight Giveaway Contest.
The contest will be closed on February 28, 2018.
Contest open to Arizona and Texas residents.
Enter here for your chance to win our $1000 value Skin Tightening Giveaway!

** Restrictions – Non-refundable and non-transferable. Cannot be used for retail products or combined with any other offer/special promotion. Your image and name may be used for marketing purposes. Treatments performed in the training environment only.