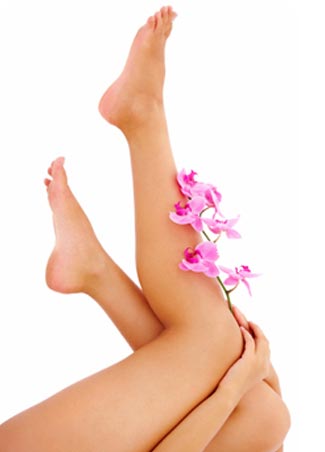 The weather is warming up, the sun is shining and spring is just around the corner. And for those of us in the Valley it means BBQ's, pool parties, bathing suits and sandals. And with more skin showing and so many plans in motion, who has the time to wax or shave? At NLI Med Spa, you can receive the safe and effective Laser Hair Removal Treatment in Scottsdale for just $75!
HOW LASER HAIR REMOVAL WORKS
Laser hair removal works by using cosmetic laser that uses heat and energy targeted at the unwanted hair follicles within the skin. This technology is able to pick up the pigment of hair and target the energy at the roots, preventing them from regrowing. Typically clients need between 5 – 12 laser hair removal treatments to see the best possible results. And the best part? You can do it during your lunch break- treatments only last between 15- 45 minute depending on the size of the area being treated. 
AREAS THAT CAN BE TREATED
Legs

Bikini

Underarms

Brazilian

Chest

Neck

Back

Stomach

More
Laser Hair Removal Deals
Laser hair removal was approved by the FDA in 1997 and is a safe and effective way of removing unwanted hair. NLI Med Spa offers laser hair removal deals starting at $50. We are the leader in the cosmetic laser industry and have received many outstanding reviews. Laser technicians and medical professionals perform your laser hair removal treatment within a luxury medical spa setting.
To learn more about laser hair removal deals or NLI Med Spa, please call 480.290.7333.