DIY Home Spa Day SOULutions
It's Wednesday and you just got off work. The weekend seems oh so far away. Can't wait for your spa day? Try our DIY home spa day SOULutions to get the R&R you need. While there is no substitute for your pampering time at the National Laser Institute Med Spa, your home spa day can be almost as good as the real thing. Get ready to show off that glow without leaving the comfort of home.
Set the Stage For Your Home Spa Day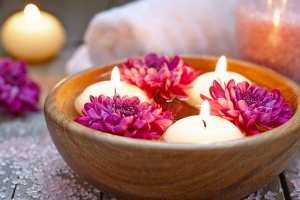 Be sure to drink lots of water before, during, and after your at-home spa day.  A little bit of cucumber sliced into your water glass will make the experience even more spahhhh-like. Set your spa day to music – stream your favorite Zen beats as you get your glow on. Light some candles and draw your bath water. Voila! You're ready to start some serious T.L.C.
Exfoliate with Dry Brushing
Before stepping into your bath, use a dry-brush to exfoliate your skin. You can gently scrub the brush all over your body. Be sure to give a little extra attention to your elbows and knees. Brush in long strokes toward your heart to stimulate circulation. Also, take special care to exfoliate your feet, using a pumice stone or foot file if you have one on hand.
The Detoxifying Skin Scrub & Mask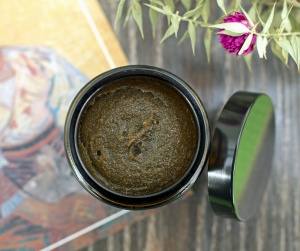 This scrub and mask is the perfect recipe for ridding your skin of any impurities. You can purchase powdered kelp at any natural food store or Asian food shop, and often it's sold in bulk so you can buy just the amount you need. It will draw toxins away from your skin, and has been rumored to tighten the skin and diminish cellulite. The apple juice will soothe your skin after your intense dry-brushing treatment.
¼ cup powdered kelp

¼ cup sugar

⅓ cup apple juice

2 tablespoons honey
Mix the kelp and sugar together, then add the apple juice and honey and stir until well mixed.  Spoon the scrub into a clean container with a tight-fitting lid and store it in the refrigerator, where it will keep for 2 to 3 weeks. Massage 1 to 2 teaspoons onto your dampened skin and leave it on like a mask for 5 minutes. Rinse it off as you step into your warm bath that should be filled to the brim just about now.
Soak In The Perfect Bath
Forget bubble baths. Epsom salts are a super inexpensive way to detoxify your body at-home as you luxuriate in the perfect bath. You can find Epsom salts in the foot care section of your local pharmacy. Pour ½ a cup of Epsom salts into your bath water. Add drops of aromatherapy such as lavender and lemongrass essential oil and breathe deeply as the aromas soothe your soul. Lavender supports cellular rejuvenation, hormonal balance, and it's also calming, and soothing. Lemongrass supports emotional cleansing, it lifts your mood and provides you with clarity.
Pamper With Luxury Spa Tools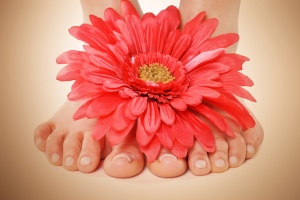 After a day of detoxing – it's time for the finishing touches. Soften your feet and hands with an at-home paraffin treatment. Paraffin is a luxury spa tool, but you can find paraffin in the baking and canning section of your local grocery store. Heat a small batch in a crockpot you no longer want to use for cooking with.  Once the paraffin has liquefied, dip your feet and hands in the paraffin and then place your hands and feet in plastic bags.  Tuck your feet under a big fluffy towel, curl up with your favorite book, and sip some chamomile tea for the ultimate in relaxation.  In 30 minutes you can peel the paraffin from your skin while in still in the bags and toss them out. It's a no-mess, inexpensive way to get your mani-pedi and to moisturize your hands and feet in the comfort of your own home.
We hope you've enjoyed our DIY Home Spa Day SOULutions. Now you have done some serious relaxing you can finish the rest of your week SOULfully and beautifully strong. Don't forget to come into the National Laser Institute Med Spa for your Medical Aesthetics and beauty R&R. We invite you to experience all the treatments on your beauty wish list with luxe beauty for less at the National Laser Institute Med Spa.  With locations in Scottsdale and Dallas, we also offer destination events in Chicago, Nashville, Philadelphia, Boston, and Beverly Hills. To find out what product or service would be the best fit for your skin, call 800.851.0969 or click here for your free consultation.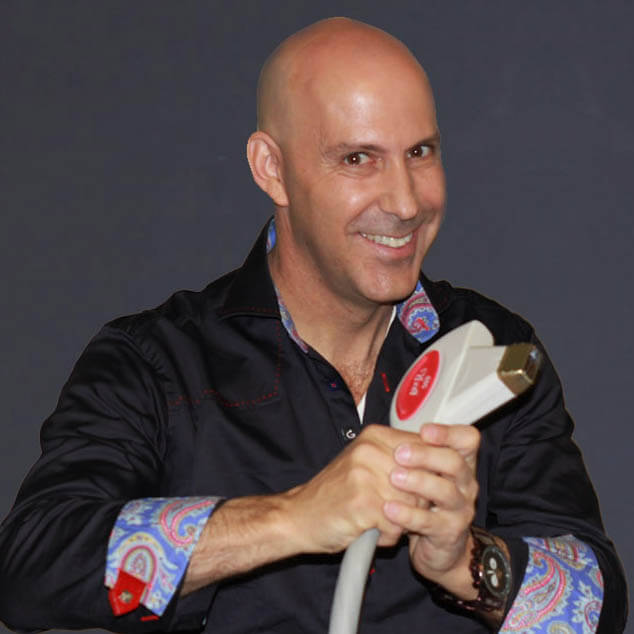 Louis Silberman
Louis J. Silberman is the CEO and Co-Founder of National Laser Institute, the pioneer of the medical aesthetics training industry and one of the largest educators in the country.