Stretch Mark Reduction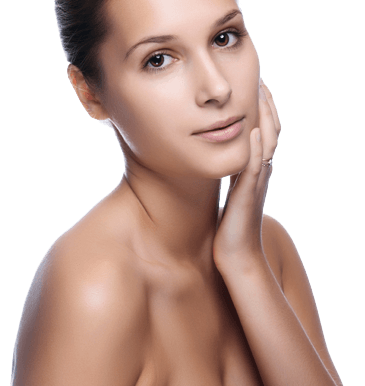 Stop trying to mask those embarrassing stretch marks and get rid of them once and for all!
Many people have sought after remedies to remove stretch marks, but in the last decade something better has come around: laser stretch mark removal treatments.
ABOUT STRETCH MARK REDUCTION
Laser stretch mark removal is NOT a form of surgery, but a nonsurgical cosmetic treatment that uses laser light and energy to fade and rid stretch marks from the body. After a series of treatments prescribed to you through your laser technician, you may be completely stretch mark free.
HOW STRETCH MARKS ARE FORMED
Stretch marks form when the skin is stretched passed it's typical capacity, leaving behind tears within the skin tissue. These stretch marks are considered unsightly by many people who have them. Stretch marks can form through rapid weight gain, pregnancy, rapid weight loss, hormone changes, weightlifting, etc.
HOW STRETCH MARK REDUCTION WORKS
Laser stretch mark removal works by using an advanced technology called fractional laser. Scattered pulses of light are applied by the laser within the area of stretch marks. The fractional laser is able to create microscopic, fractionalized columns within the skin that immediately generates the natural healing process, stimulating collagen and fading the appearance of stretch marks on the body.
STRETCH MARK REDUCTION TREATMENTS WITH NATIONAL LASER PRIVATE MED SPA
Your fractional laser stretch mark reduction treatment is customarily designed based on your personal skin care needs, wants, and desires. Prior to your fractional laser skin care treatment, one of our expert medical aestheticians will consult with you in order to provide you a uniquely customized skin care treatment.