$1200 Giveaway! Manscape No More!
Manscaping can be a perilous task- especially when hot wax, sharp razors, and hair clippers are involved.  Now that it's Spring, it's time to say goodbye to that hair… for good!  Laser Hair Removal will get rid of undesirable hair giving you the smooth, soft, sexy skin you have always wanted.
Which Is Sexier: Hairless or Hairy?
Vote here for your chance to win 6 Men's Laser Hair Removal treatments (up to $1200 value!)* The winner will be selected May 1, 2016. Vote for your friends, family, and co-workers, for their chance to win 6 Men's Laser Hair Removal treatments, too!
Laser Hair Removal uses Intense Pulsed Light to detect a contrast between your skin and hair. Once your hair is identified by the laser, the heat triggers your hair follicle into its resting state.  
Call 800.851.0969 or click here for your complimentary consultation with one of our Laser Hair Removal specialists.
*Terms and conditions: Open to all residents of Texas and Arizona, no purchase necessary. Treatment areas may include one of the following areas: underarms, lower legs, upper legs, feet, upper arms, lower arms, abs, chest, shoulders, upper back, lower back, upper lip, beard, chin, neck, areola, and navel.  Non-transferable. The winner's likeness may be used for marketing purposes. Before and after photo's will be taken.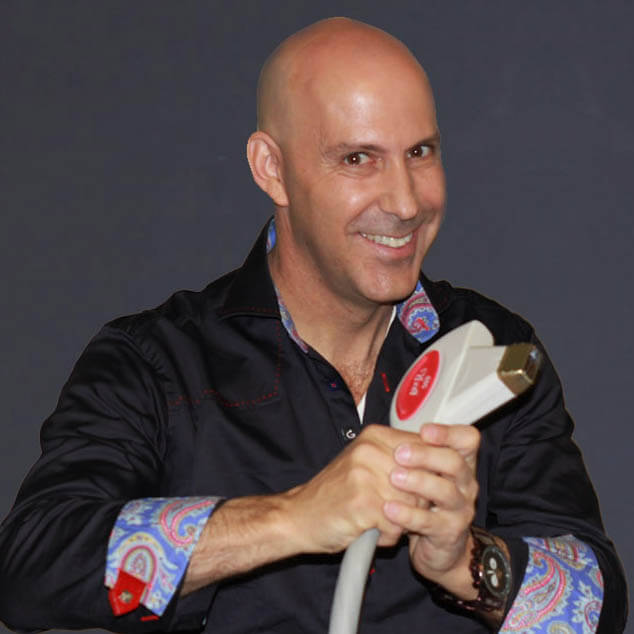 Louis Silberman
Louis J. Silberman is the CEO and Co-Founder of National Laser Institute, the pioneer of the medical aesthetics training industry and one of the largest educators in the country.