5 Tips For A Younger Looking Neck
It's easy to focus on our face when it comes to anti aging efforts. But why stop there? The neck is one of the first places we can start to show our age. Continue reading and we'll show you 5 tips to get a firmer, younger looking neck without surgery and minimal downtime.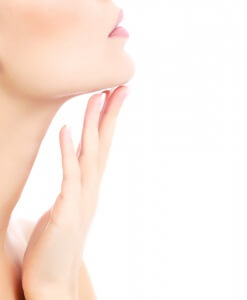 5 Tips For A Younger Looking Neck
1)Exfoliate
Extend your daily exfoliant, whether it's with a cleansing brush or a glycolic acid, all the way down to the top of your chest. Sloughing away the dead-skin layer allows active ingredients to absorb faster. We recommend PCA Skin Gentle Exfoliant (Phaze 4). It's a light and creamy cleansing scrub that exfoliates and polishes the skin using smooth, round beads. It gently removes dead skin cells, revealing healthy, younger-looking skin. Jojoba seed oil provides weightless hydration. It's great for all skin types and is an excellent at-home solution for a younger looking neck.
2)Use The Strong Stuff
The skin on the neck and chest is thin, so sun damage is more obvious and more difficult to repair. Both the neck and chest require stronger, medical-grade formulations to reverse the signs of aging. To get a younger looking neck, we recommend all-in-one skin rejuvenating treatments to improve the appearance of fine lines, wrinkles, skin tone and texture.
TNS Essential Serum by SkinMedica is one of our favorite all-in-one rejuvenating serums with antioxidants, growth factors and peptides that help prevent free radical damage. It is packaged in two chambers including:
TNS Recovery Complex®

which contains growth factors to improve the appearance of fine lines, wrinkles, skin tone and texture.  

APS Corrective Complex™

which contains peptides to help make new collagen and elastic tissue, which is what the neck and chest need to look firmer and younger.  
Don't forget to protect your investment with a strong, medical-grade sunscreen. We recommend a daily dose of EltaMD Sunscreen to protect your delicate skin so you can have a younger looking neck.
3)Melt Fat with Kybella
You can achieve a younger looking neck with Kybella. Kybella is a non-surgical injectable for reducing moderate to severe fat on the upper neck, otherwise known as a "double chin" with just a few treatments. Kybella is identical to a naturally occurring substance in your body called deoxycholic acid, which supports fat absorption. The Kybella injection offers an exceptional alternative to a neck lift or chin liposuction to eliminate fat under the chin. Our clients have wonderful results when they pair Kybella injections with a skin tightening regimen.
4)Tighten Skin and Boost Collagen with eMatrix
eMatrix is a skin rejuvenating resurfacing treatment that is safe for all skin types. Using radio frequency, this non-laser treatment will renew the look and feel of your skin with minimal downtime. It will give you a younger looking neck as it tightens your skin, and improves the fine lines and wrinkles that occur with aging. For optimal results, we recommend at least three treatments spaced 4-6 weeks apart.
5)Watch Your Wardrobe
When you invest in the skin below the jawline with anti-aging ingredients, consider the neckline of what you wear. Cover up with scarves, sexy jackets, and tops to protect the delicate skin on your neck from the sun's harmful UVA and UVB rays.
The National Laser Institute is the premier anti-aging academy in North America. We train physicians and nurses from all over the world in revolutionary medical aesthetic technologies including laser, IPL, and cosmetic injectable treatments. At the National Laser Institute, you can choose to visit our anti aging academy for deeply discounted rates on treatments or receive your treatment in our private med spa by the experts that teach doctors and nurses.
We invite you to follow our 5 tips to get a younger looking neck. Visit our luxury private med spa where our skin care experts can provide you with a customized skin care treatment plan using our SkinMedica, PCA Skin, Elta MD, and Rhonda Allison product lines. You can trust our dream team to create your dream results using the Gold Standard in innovative aesthetic techniques. Please call 800-851-0969 or click here for your complimentary skin care consultation. 
You can be gorgeous at thirty, charming at forty, and irresistible for the rest of your life.

-Coco Chanel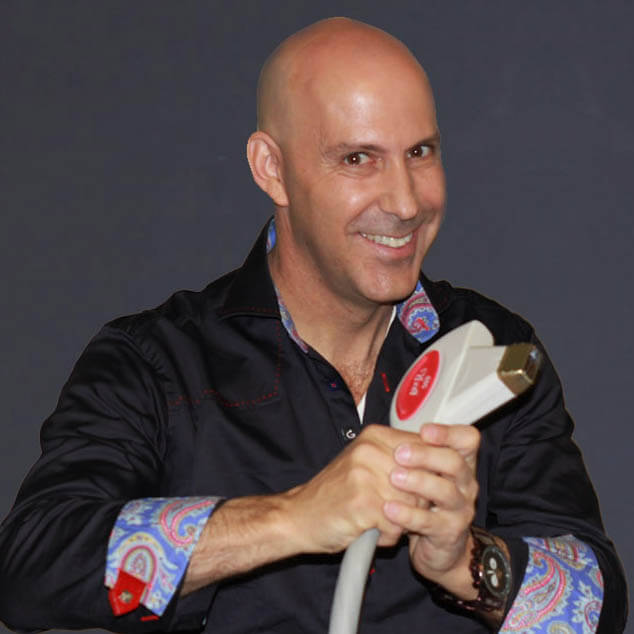 Louis Silberman
Louis J. Silberman is the CEO and Co-Founder of National Laser Institute, the pioneer of the medical aesthetics training industry and one of the largest educators in the country.