Bare Beauty
If you have spent any time on social media, you'll have seen the mesmerizing beauty makeup applications that absolutely transform. But in real life, who wants to wear all that make up just to have a contoured flawless face? Bare beauty is the ideal way to be yourself and not have to wear all of that makeup.
Think back to the thousands of times you've applied multiple layers of makeup to cover up imperfections. Have you ever air-kissed friends out of fear your foundation would smear all over their clothes? If you look back and regret the wasted time and those moments of awkwardness when you didn't feel like yourself, consider bare beauty!
Bare Beauty
The bare beauty movement is all about embracing your skin, and choosing to get to the root of skin issues rather than masking them with makeup. Laser skin care is one of the best tools to help you bare your skin with confidence.
A laser is a focused beam of light that has specially selected wavelengths that penetrate the skin. When the intense rays of the laser target a problem area on the skin the light is converted into heat and the brown spot, blemish, scar, or unwanted hair follicle will be destroyed while sparing the skin around the treatment area.
At the National Laser Institute Med Spa, we're obsessed with bare beauty. There are no miracles, but with our customized laser treatment plan, we always see transformation in the skin of our clients.
If you are looking for the best treatments to achieve bare beauty, we recommend the ProFractional Skin Resurfacing treatment. It's like a two-in-one treatment because it not only resurfaces your skin, it also supercharges collagen production beneath the surface of the skin.
ProFractional will help you achieve excellent resurfacing results with minimal downtime. Unlike full skin resurfacing which removes the entire surface area of a treatment site, ProFractional creates microscopic channels into the skin, covering a fraction of the total treatment area for rapid healing and real results.
"In other words, the ProFractional laser treatment makes your skin like a baby again. The ProFractional Laser is a micro laser beam that is used to get rids of wrinkles, tighten skin, soften scars, reduce brown spots, and sun damage," says Louis Silberman, the CEO at the National Laser Institute Med Spa.
If you are ready to experience bare beauty, please call 800.851.0969 or click here to schedule your appointment and complimentary consultation. We invite you to come into the National Laser Institute Med Spa for the very best in laser skin care for a glowing, gorgeous, healthy complexion that doesn't need makeup.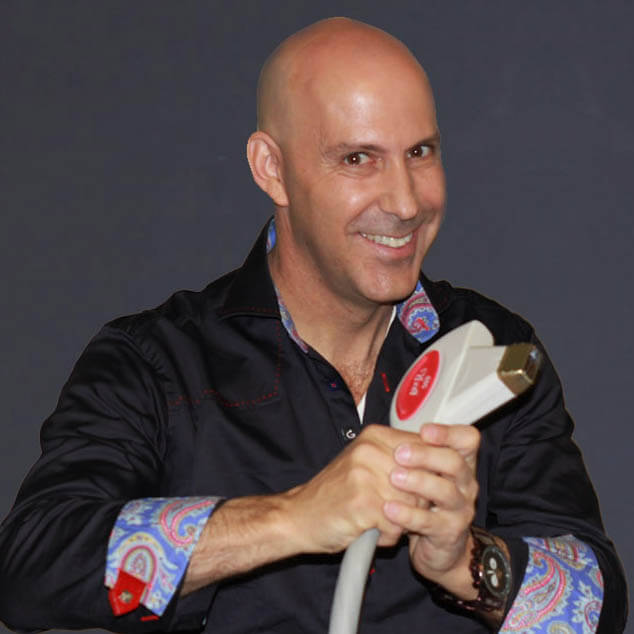 Louis Silberman
Louis J. Silberman is the CEO and Co-Founder of National Laser Institute, the pioneer of the medical aesthetics training industry and one of the largest educators in the country.