Botox Deals In Scottsdale

Botox Deals In Scottsdale
It's time to face the facts: We're living in the age of facial tweaks. A growing number of women and men are seeking treatments that are semi-permanent in an effort to achieve fuller lips, smooth legs, and sculpted bodies. Here is the proof: More than a quarter million more cosmetic procedures were performed in 2018 than the previous year. This means more Botox, dermal fillers, and cosmetic injection treatments.
If you're looking for Botox deals in Scottsdale, you've come to the right place! Phoenix and its surrounding cities have become one of the top markets for cosmetic treatments. At National Laser Institute Medical Spa, we offer fast, effective, and quality Botox treatments for a fraction of the retail cost.
Best Botox in Scottsdale
There were over 7 million Botox treatments performed in the U.S. last year, making Botox the continued #1 non-surgical cosmetic treatment in the nation! There are several reasons clients specifically seek out Botox. For one, there's no downtime after treatment. Also, Botox injections give clients naturally appearing results. Finally, Botox costs way less than pricey plastic surgery options that carry the risk of complications and extended periods of downtime.
It's no wonder why men and women want to seek out Botox deals in Scottsdale, one of the top markets for cosmetic treatments. Today, time and money is everything, so we know clients will research where to get Botox and fillers in Scottsdale at affordable prices.
Here's how we're able to bring you the best Scottsdale Botox deals. At the National Laser Institute, we train physicians, nurses, and other medical professionals how to perform skin treatments. During our courses, medical professionals administer treatments such as Botox and dermal fillers on models in a training environment. As a model, you get deep discounts for the procedures, which will help you maintain your celebrity-style treatment regimen.
How Botox Works
Botox is an injectable gel solution that works by blocking signals from the nerves to the muscles. Once injected, the muscle can no longer make the movements that cause wrinkles and fine lines to occur. This remarkable anti-aging treatment smooths fine lines and wrinkles instantly! Your medical professional may also be able to perform advanced areas, so ask upon your consultation. The most common Botox treatment areas are:
Crow's feet
Forehead lines
Between the brow lines
Botox Deals In Scottsdale
If you're wondering where to get Botox and fillers in Scottsdale, we invite you to experience the National Laser Institute Medical Spa. With us, you get the best Botox deals in Scottsdale with 100% quality Botox at a fraction of the retail price!
Expert doctors and nurses perform our treatments in a luxury medical spa setting. Your medical professional will consult with you to discuss your skin care goals and desires to give you the best, quality Botox treatment in one of the top markets for cosmetic treatments!
We invite you to look and feel your best with the best Botox in town. Call us today at 1-800-851-0969 or click here to schedule your complimentary Botox consultation. Our highly trained doctors and nurses look forward to helping you achieve your desired results.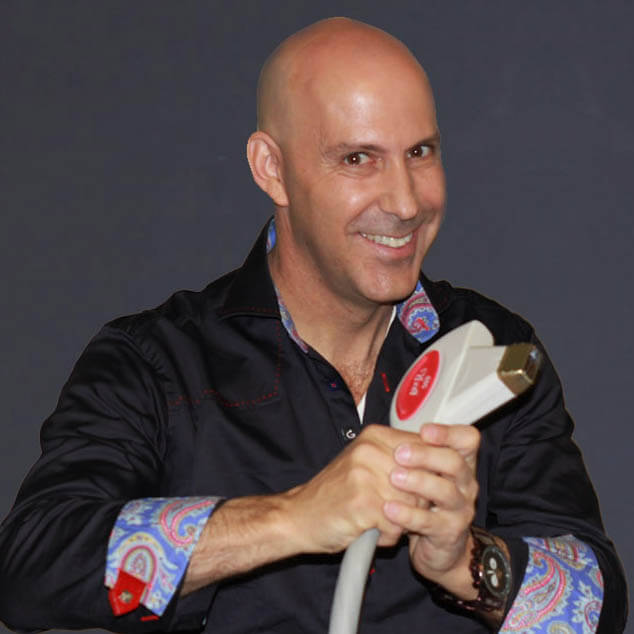 Louis Silberman
Louis J. Silberman is the CEO and Co-Founder of National Laser Institute, the pioneer of the medical aesthetics training industry and one of the largest educators in the country.