Tattoo Removal FAQ

Tattoo Removal FAQ
Laser tattoo removal treatments are on the rise and quickly becoming one of the most popular cosmetic procedures. One of the reasons the National Laser Institute Medical Spa offers tattoo removal treatments is because our clients are always seeking the latest, most advanced beauty treatments, and tattoo removal is enormous!
As the premiere med spa in the medical aesthetics industry, we often get asked a ton of questions about tattoo removal. Are you considering this treatment any time soon? Read the most common tattoo removal FAQ below!
Tattoo Removal FAQ
How does tattoo removal work?
A tattoo removal treatment works by targeting pigment colors in the skin's dermis and the tissue that lies beneath. The laser beam is absorbed by the tattoo pigment, which fragments before your body absorbs and eliminates it through the lymphatic system.
How many treatments will I need?
You'll need a series of treatments to notice significant results; however, the number of procedures depends on the amount and type of ink used, as well as how deeply the ink sits in the skin. While everyone is different, it will take an average of 4 to 10 treatments.
What should I do before and after my laser tattoo removal treatment?
Your laser technician will advise you to stay out of the sun. If necessary, make sure you shave the area before your treatment. After treatment, avoid hot showers and saunas. You will also be told what medication and topical creams are appropriate before and after treatment.
Which lasers do you use?
At the National Laser Institute Medical Spa, we use the most advanced Q-switched cosmetic lasers to remove tattoos. Not only do Q-switched lasers only target the tattoo pigment, but they also protect the surrounding skin. To address all tattoo colors, the technology we use includes all three wavelengths that are common for tattoo removal.
Does tattoo removal hurt?
Several of our Beauty Insiders have told us that it's not a comfortable experience, but it's tolerable. Numbing cream may be applied for those who have more sensitive skin types.
How much does laser tattoo removal cost?
Retail prices range anywhere from $150 to $500 per laser tattoo removal treatment, depending upon the size. Our prices start at just $50 per treatment! Larger tattoos may cost a little more, but we can let you know by phone or during a free personal consultation.
Receive A Tattoo Removal Treatment
If you're ready to experience one of the most advanced beauty treatments, consider tattoo removal at the National Laser Institute Medical Spa! We offer tattoo removal treatments, which are customizable for your skin and tattoo type. Before any tattoo removal treatment, we will sit down and consult with you to learn everything we can about your tattoo and your skin.
Receive a free consultation with one of our tattoo removal specialists today by calling us at 1-800-851-0969 or clicking here. We hope our tattoo removal FAQ has answered any questions or concerns you may have had about this procedure. If you have any additional inquiries, please do not hesitate to ask us!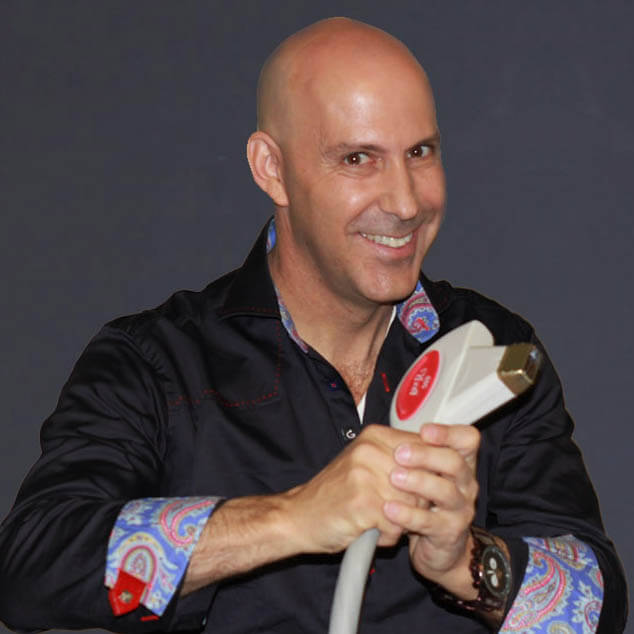 Louis Silberman
Louis J. Silberman is the CEO and Co-Founder of National Laser Institute, the pioneer of the medical aesthetics training industry and one of the largest educators in the country.