Do You Suffer From Tanorexia?
So apparently Tanorexia is a thing according to a recent article coined "Tanning twins devastated after being told their Tanorexia has left them looking TEN years older".  The idea that these twins are tanning to look beautiful but are actually looking older, has me wondering if vanity trumps health in the battle of public opinion against UV damage.
In the past, I've written about people who just won't quit tanning. I've implored them to stop so they won't get skin cancer. This tactic does not seem to be as effective as vanity. Case in point, look at the twin sisters, 37-year-old Lexi and Mandi, who were left in shock after they were told their constant use of tanning beds has left them looking 10 years older.
The twins began tanning at age 14 and use tanning beds at least five times a week! The pair are identical and are exactly the same shade of bronze. Known as the tanning twins, their tans are their trademark.
"We started tanning at 14 years old. We do worry of course that it would be bad for our skin. Would we need help stopping? I'm not sure about that. I definitely think we're addicted to tanning because the two of us need to be tanned and need to keep it up everyday," say the twins.
Even though the girls started tanning slowly, it progressed to daily tanning. The reason they started was because they feel they look happier, healthier and glow with a tan. Conversely, they feel pale skin makes them look and feel the opposite.
Do You Suffer From Tanorexia?
Remarkably, the term Tanorexia has been cleverly invented to describe tanning as an addiction. The reality is there are chemical changes that occur in the human body when you tan and these are the same changes that occur in nicotine and narcotic addicts.
While tanning can make you feel more beautiful, the UV damage will actually make your pores larger. The damage won't stop there. You will show signs of premature aging and wrinkling which will actually make you look a decade older than your chronological age because UV damage accelerates aging.
It can be a huge paradigm shift to believe tanning will age you, especially if you have always felt tanning makes you beautiful. But over time, by avoiding UV rays you can actually look younger and more beautiful. Ultimately, you'll feel happier – and your skin will look even better.
Being outside is part of a healthy lifestyle, so take some precautions. Cover up, apply sunscreen, wear a wide brimmed hat, and use UV protective sunglasses that cover the sides of your eyes to avoid getting cataracts. To reverse the signs of Tanorexia, we invite you to visit our training institute for deeply discounted rates on treatments or receive your treatment in our med spa by the experts that teach doctors, nurses and laser technicians privately.
The National Laser Institute Med Spa offers complimentary consultations. Call 800.851.0969 or click here for your free consultation with one of our skincare experts. It's never too late to start protecting and investing in your skin!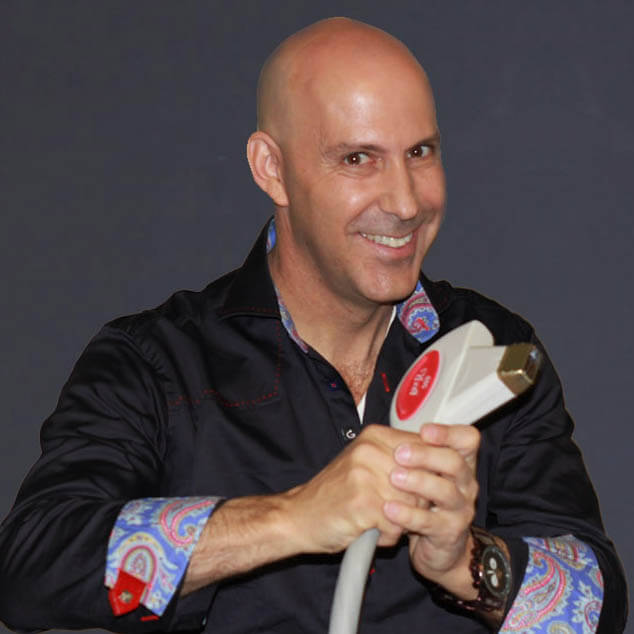 Louis Silberman
Louis J. Silberman is the CEO and Co-Founder of National Laser Institute, the pioneer of the medical aesthetics training industry and one of the largest educators in the country.