How To Get The Perfect Summer Body

How To Get The Perfect Summer Body
Summer has just begun and what better way to get that perfect summer body than with the help of CoolSculpting.
This fat removal treatment has helped millions of men and women say goodbye to unwanted fat and achieve the sculpted curves they've always wanted.
CoolSculpting is a noninvasive procedure that avoids supplements, restrictive diets, or lengthy recovery periods. Who doesn't love the sound of that?
Say goodbye to unwanted fat and hello to the bikini-ready body you've always dreamed of with CoolSculpting!
Slim Down With CoolSculpting
Through a process called cryolipolysis, CoolSculpting freezes and eliminates fat cells, leaving you with more sculpted curves. Whether your problem area is your muffin top or the extra flab on your upper arms, body sculpting can remove fat from just about anywhere on the body.
Unlike other cosmetic procedures, the fat removed by CoolSculpting won't come back. Once the body processes the fat cells, they're permanently removed, so you can rest assured knowing that these treated fat cells are gone for good!
Something to remember: It takes time for your body to eliminate the treated fat cells after a CoolSculpting treatment. Some patients report a difference in as little as three weeks following treatment; however, you can expect to see noticeable results after about eight weeks.
The best candidates for nonsurgical body sculpting are people who regularly exercise and eat a healthy diet. CoolSculpting is not a weight loss treatment, so it's not recommended for people who have a lot of weight to lose.
With CoolSculpting, you can experience the benefits of fat reduction without putting your current lifestyle on hold. After your CoolSculpting treatment, you can return to your daily routine immediately.
Experience A Better Body By Summer
If you need an extra boost to melt away stubborn fat, look no further than nonsurgical body contouring! CoolSculpting is quickly becoming the No. 1 noninvasive fat-removal treatment for stubborn fat resistant to diet and exercise.
Since the number of treatments needed varies from client to client, we invite you to schedule a free consultation with our CoolSculpting Specialist who will provide you with a customized treatment plan to meet your skin care goals.
Say goodbye to stubborn fat and hello to the perfect summer body. For a complimentary consultation, call us at 1-800-851-0969, or book online today. Also, don't forget to ask about our monthly specials for even more anti-aging treatments!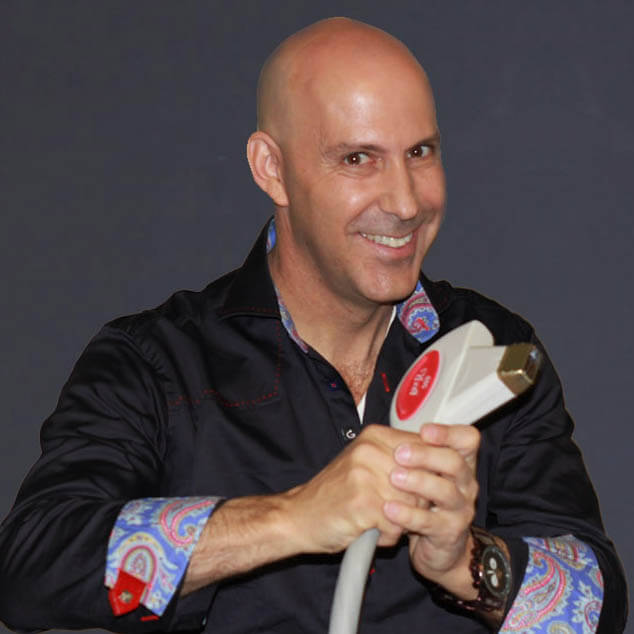 Louis Silberman
Louis J. Silberman is the CEO and Co-Founder of National Laser Institute, the pioneer of the medical aesthetics training industry and one of the largest educators in the country.