Experience The Best Of Both Worlds With The HALO Hybrid Laser

Experience The Best Of Both Worlds With The HALO Hybrid Laser
Laser skin resurfacing can improve the look and feel of your skin in several ways. It can help with common skin conditions such as scarring, wrinkles, and sun damage.
Today, many women are in search of ways to achieve younger-looking skin and are in search of anti-aging services that offer noticeable results with minimal downtime. And HALO treatments can do just that!
By stimulating collagen production from deep within the dermis, the HALO fractional laser can correct these and other skin imperfections. It's time to achieve glowing skin and discover the benefits of this popular treatment has to offer at the National Laser Institute Medical Spa.
What Is Laser Skin Resurfacing?
The HALO Hybrid combines wavelengths to achieve a deeper level of skin rejuvenation, maximizing results, and minimizing downtime. This cosmetic treatment can eliminate years of damage by precisely targeting your skin concerns to restore the glowing complexion you once had.
A unique feature built into this procedure is Dynamic Thermal Optimization, which automatically adjusts the power of each light pulse based on the temperature of your skin. This makes HALO the most precise, safe, and consistent non-ablative technology on the market.
During a HALO treatment, a handpiece is moved across your skin, and tiny holes are created in the surface of the skin. This fires up the body's natural healing process and results in new collagen production, which is responsible for your beautiful, glowing complexion.
One week after your treatment, you'll start to notice an immediate improvement in your skin's texture and tone. However, the most drastic improvements will appear about a month and a half after your final session.
This anti-aging service is designed to provide dramatic improvements to your skin with fewer treatments and minimal downtime. After just a single treatment, HALO can reverse years of sun damage by achieving a deeper level of skin rejuvenation. Other benefits of HALO include:
Precise, accurate, and uniform treatments
Long-lasting results
Increase in collagen production
Can address old acne scars
Process is pain-free
For the best results, your skin care specialist will recommend two treatments per year, spaced six to eight weeks apart from each other. Clients with darker skin tones will need to prep their skin two to four weeks before treatment with a melanin suppressor like SkinMedica's Lytera Pigment Correcting Serum.
Achieve Glowing Skin With HALO
If you're looking for a way to restore your complexion, it's time to try a HALO treatment! This skin rejuvenation service precisely targets years of damage to your skin, including discoloration, poor texture, and wrinkles.
Before your HALO treatment, the National Laser Institute Medical Spa invites you to schedule a free consultation with one of our highly trained skin care specialists. Receive a custom treatment plan to meet your skin care goals, wants, and desires.
Along with this cosmetic treatment, the National Laser Institute Medical Spa also carries a wide variety of medical-grade skin care products like SkinMedica's Lytera Pigment Correcting Serum.
Turn back the hands of time and achieve glowing skin today by calling 1-800-851-0969 or clicking here to reserve your no-obligation consultation today! Don't forget to ask about our monthly specials for even more anti-aging treatments.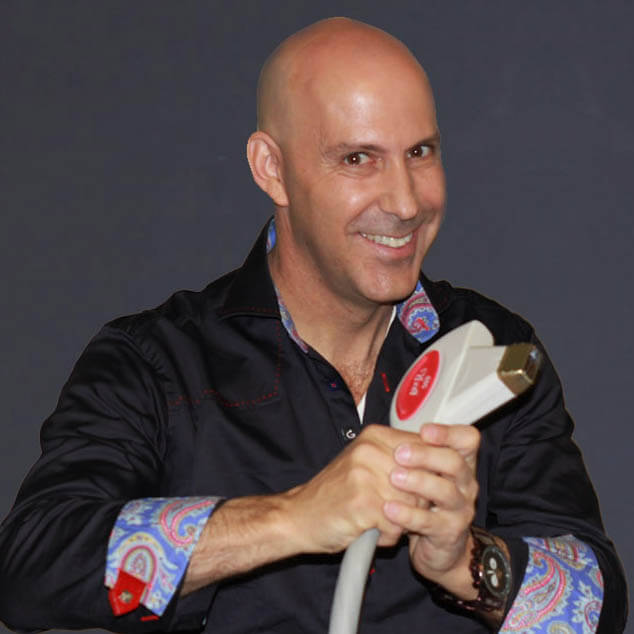 Louis Silberman
Louis J. Silberman is the CEO and Co-Founder of National Laser Institute, the pioneer of the medical aesthetics training industry and one of the largest educators in the country.