Invest In Your Skin
I saw this quote today that really spoke to me.  "Your body will be around a lot longer than that expensive handbag. Invest in yourself."  This is so true.  We adorn ourselves with nice clothes and fashionable handbags, but these things don't last – they go out of style in a season. Our skin is a better investment because we need to make it last for our lifetime.  Think about it. How good would it feel to invest in your skin?  To be able to wake up in the morning fresh-faced, without the need to cake on makeup to feel better would be amazing.   
My name is Jessica Bovia. You may recognize me from our Gossip Central: 10 Reasons Why Botox is Better Than a Boyfriend video with Louis the Laser Guy.  I've been working here at the National Laser Institute with Louis for some time now.  I made the decision to invest in my skin with in-office laser treatments, Botox and fillers, and the Skin Medica product line that I use daily at home.  
The staff here at the National Laser Institute set up a treatment plan to help me achieve the skin of my dreams.  I am now acne-free, wrinkle-free, and freckle-free.   As you can see from my photo journey below from one of my favorite laser treatments, sometimes there's downtime.   I had a MicroLaserPeel and it took about 5 days to heal. But as you can see, it was worth it. I absolutely love my results!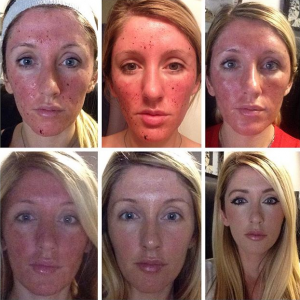 Invest in your Skin Rather Than That Expensive Handbag!
Yes, it took some time, commitment, and dedication on my part, but the results are definitely worth it. I look better. I feel better. I can leave for work in the morning knowing all I need to do is shower and go!  I can pretty much wash-and-wear my skin knowing there are no brown spots or deep wrinkles to worry about.  Just a touch of lipgloss and mascara, a pair of skinny jeans and a National Laser Institute t-shirt, and I'm out the door. I could dress up in designer clothes, and brandish an expensive handbag – but why bother?  I'm comfortable in my own skin.
If you want to invest in your skin, we are here to help.  At the National Laser Institute Med Spa you can trust our physicians, estheticians and laser technicians to work together with you to achieve your dream results without the luxury price tag. To find out what product or service would be the best fit for your skin, call 800.574.8377 for your complimentary skin care consultation. We now offer a great new way you can get all of the treatments on your beauty wish list: to apply for financing, please click here to fill out this short application. It's never too late to invest in your skin!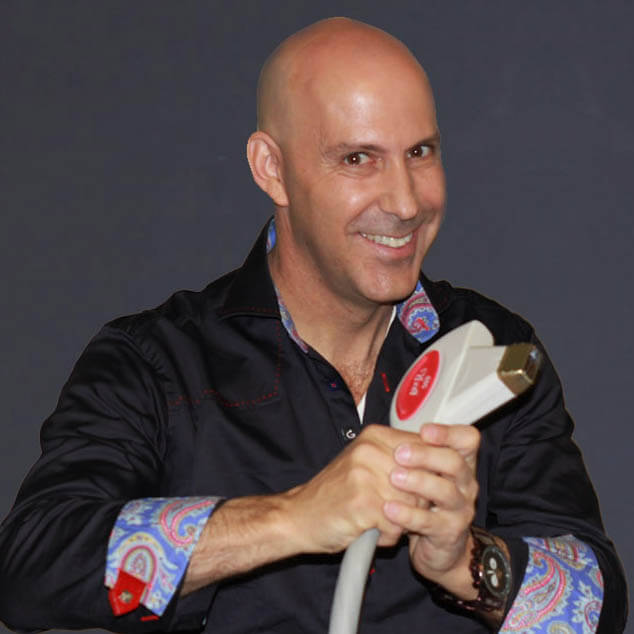 Louis Silberman
Louis J. Silberman is the CEO and Co-Founder of National Laser Institute, the pioneer of the medical aesthetics training industry and one of the largest educators in the country.