IPL for Anti-Aging

IPL for Anti-Aging
Aging is inevitable and out of our control, however, what is within our control is how we age. Whether you're new to the anti-aging lifestyle or not, turning back the hands of time is possible with modern aesthetic treatments. Achieve younger, brighter, and healthier looking skin with IPL for Anti-Aging. It truly is never too late or too early to start investing in a forever-young appearance.
This procedure for skin rejuvenation therapy will precisely target and lift the unwanted blemishes that make us look older than we actually are. Applying directed Intense Pulse Light (IPL) to the deeper layers of the skin, we are able to remove imperfections such as fine lines, broken capillaries, freckles, dark spots, and age spots. Improve the tone and texture of your complexion with this age-reversing procedure. Younger looking skin is as simple as that!
The IPL Anti-Aging sessions are quick, painless, and involve almost no downtime. This treatment is so convenient and easy you would never guess what amazing results it yields. It's perfect for those looking to stop the signs of aging without any nipping or tucking. IPL can even be performed on your lunch break or in-between errands. Healthy and younger skin have never been easier to achieve with this Intense Pulse Light therapy.
Intense Pulse Light wavelengths rejuvenate your complexion without affecting the outer surface layers of your skin. Therefore, you stay radiant without even skipping a beat. In addition, it cleans and clears your skin from the outside in. This nonsurgical procedure removes those bothersome age-related issues for a more youthful and vibrant appearance.
Treats
Melasma
Sun damage and age spots
Skin texture and tone
Scarring
Pore size
Rosacea
Fine lines and wrinkles
This comprehensive IPL Anti-Aging treatment will have you noticing drastic improvements. However, for continual and long-lasting results anywhere from 3 to 5 treatments may be recommended by one of our skin care professionals. You can receive this procedure every 4 to 6 weeks as needed. It can also be paired with other skin rejuvenating treatments and products for even better results.
If you're ready to stop wishing for better skin and actually achieve it, then the National Laser Institute would like to invite you to receive a complimentary IPL Anti-Aging consultation. Say hello to flawless, brighter, and younger-looking skin. See and experience for yourself how the IPL treatment removes signs of aging and skin damage. The National Laser Institute is passionate about getting you on the right path to your skin care needs and desires. Please call us at 800-851-0969 or click here to receive the Gold Standard in medical esthetic treatments.
SaveSave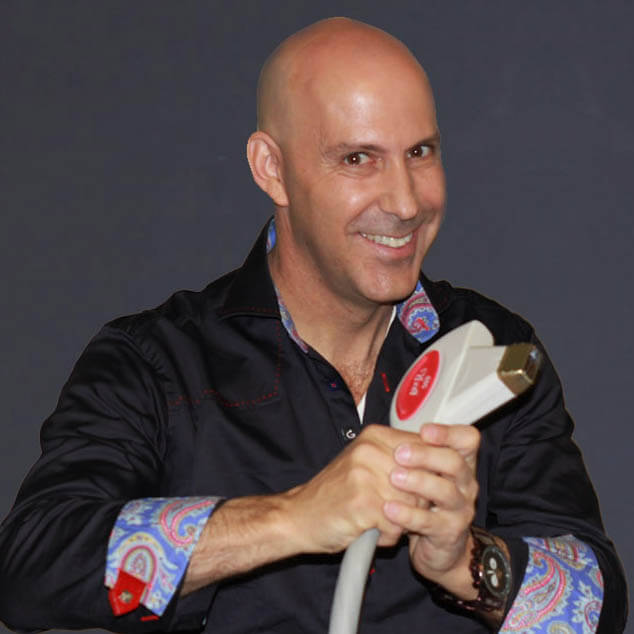 Louis Silberman
Louis J. Silberman is the CEO and Co-Founder of National Laser Institute, the pioneer of the medical aesthetics training industry and one of the largest educators in the country.