Kybella Treatment for Doubles Chins

Kybella Treatment for Doubles Chins
We tend to like when things are doubled, however, double is not always better. Especially when it comes to the chin. A double chin can easily sneak up overnight but is much harder to lose. If you would like to obtain a sleek and distinct jawline, the Kybella treatment for doubles chins is an innovative injectable that dissolves excess facial fat. Love every angle of your chin with this fat eliminating procedure.
How Does Kybella Work?
Kybella is identical to a naturally occurring substance in the body known as deoxycholic acid. This acid is injected to encourage fat absorption and shrinkage. With these injections, the more invasive surgeries are avoided to alleviate fat underneath the chin. While this procedure is not meant to assist with saggy skin, it does melt and shrink away fat. Although, some of our clients and Beauty Insiders have noticed a tightening effect.
For the most optimal results, patients will need a series of several injections per visit. Usually spaced apart one visit per month for up to 4 months. Each session is easily and gently administered and only takes about 15 minutes. Clients can expect to see the most noticeable results around the second or third treatment. A staggering 80% of clients who received the injections during the US clinical trials observed an improvement in their chin fat.
A double-chin can appear due to genetics, aging or weight gain. And can feel almost impossible to remove with diet and exercise alone. If you are ready to say goodbye to your double chin we invite you to the National Laser Institute Med Spa, for this amazing facial contouring procedure. Each Kybella treatment takes only about 15 minutes and can be performed on your lunch break. Feel confident from every angle with the Kybella treatment for doubles chins.
When injected into the subcutaneous fat beneath the chin, Kybella prompts the eradication of fat cells causing them to be unable to store fat. Your tailored Kybella therapy will be designed to match your desired aesthetic outcome. In addition, we would love to assist you in obtaining a beautifully corrected contour for your chin.
The National Laser Institute and Medical Spa
The National Laser Institute and Medical Spa would like to invite you to discover this amazing procedure. One of our certified dream team professionals will meet with you to discuss and evaluate your desires. Get started on your personalized plan with the Kybella treatment for double chins today. Call 800.851.0969 or click here to receive a complimentary consultation. Get the sculpted and beautiful chin you have always wanted.
Why Us?
We are the leading anti-aging academy in North America. At our facility, we train physicians and nurses from all over the world in the latest medical aesthetic technologies. Furthermore, at the National Laser Institute, you can choose to visit our anti-aging academy for deeply discounted rates on treatments or receive them in our private med spa by the experts who teach doctors and nurses.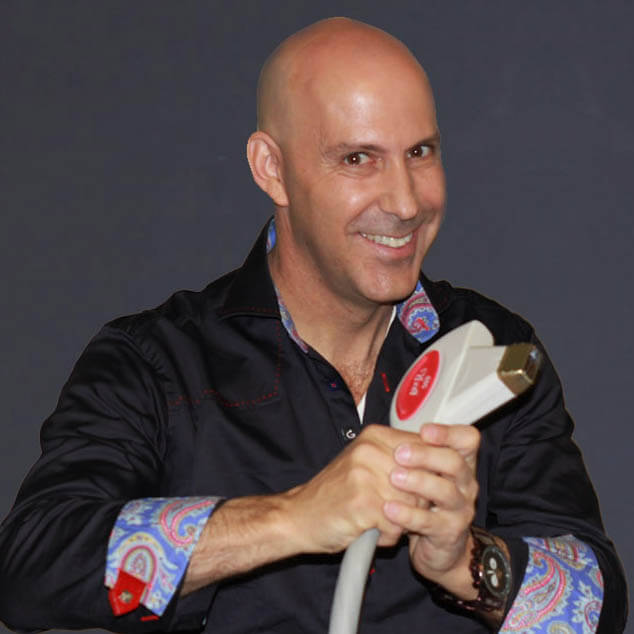 Louis Silberman
Louis J. Silberman is the CEO and Co-Founder of National Laser Institute, the pioneer of the medical aesthetics training industry and one of the largest educators in the country.