Laser Hair Removal

Permanent Laser Hair Removal
Shaving, waxing, and plucking can feel like an upward battle because we know it will just grow back again! Constantly worrying about whether we shaved or not, with thoughts such as "When was the last time I shaved?" or "I don't have time to shave today!" With Laser Hair Removal these thoughts can become a thing of the past.
At The National Laser Institute, our industry-leading medical spa exposes your hair follicles to pulses of laser light. This heat targets the melanin in your hair, destroying the follicle. Furthermore, not only is the hair removed for now but it also eliminates future growth as well. You can say goodbye to constantly purchasing razors, electric shavers, lathers, shaving creams, and brushes. You can also be glad to be rid of bumps, knicks, and razor burn.
For optimal, long-lasting results anywhere from 5 to 10 treatments may be recommended by one of our laser technicians. Several sessions are needed because the hair goes through many different growth phases. Some of these phases are more optimal for permanent laser hair removal than others. Almost 3,000 hair follicles are found in one square inch of skin. That's a lot of follicles all in different stages of growth. The phase that is the most ideal for permanent removal is the Anagen Phase. To ensure each follicle is destroyed more than one treatment is necessary.
Laser Hair Removal is popular among men and woman. It can be removed virtually everywhere on the face and body.
COMMON AREAS AMONG WOMEN
Underarms
 Arms
Bikini line
Legs
COMMON AREAS AMONG MEN
Upper back
 Lower back
Beard
Shoulders
No longer needing to shave can take precious time off your morning regimen and daily routine. It is a safe and effective way to say goodbye to unwanted hair. Also, with all that extra free time you can focus on the more important things in life. One of our certified professionals will help determine how many treatments you will need. Depending on the amount and thickness of your hair, as well as how large the area you would like treated, will all play a part in the number of sessions needed. You will begin to notice results after your third treatment.
Our clients and Beauty Insiders trust our laser hair removal treatment because only the most advanced laser hair removal techniques are used. This procedure is also performed by the professionals who teach other physicians and nurses around the globe. With this FDA approved treatment you can always have soft, smooth, and hairless skin.
Schedule your appointment as well as your complimentary consultation at The National Laser Institute and Medical Spa. Call 800-851-0969 or click here to get started. Furthermore, be sure to ask how you can become one of our Beauty Insiders. Our gold standard medical aesthetic facility and dream team are ready to help you achieve the smooth and hair-free skin you have always wanted.
SaveSave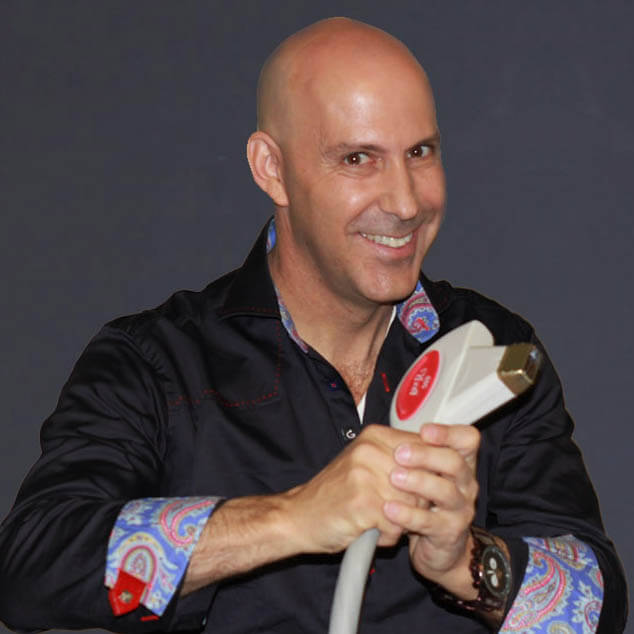 Louis Silberman
Louis J. Silberman is the CEO and Co-Founder of National Laser Institute, the pioneer of the medical aesthetics training industry and one of the largest educators in the country.