Eliminate Forehead Lines with Dysport

Eliminate Forehead Lines with Dysport
Are the wrinkles on your forehead beginning to look more prominent and bothersome? One of the most irritating things about those pesky folds is that when you apply makeup, the foundation can seep into the lines and settle there. This causes the wrinkles to appear bigger and deeper than they actually are. You can feel confident again and eliminate forehead lines with Dysport.
This anti-wrinkle injection can be completed in minutes and will reduce wrinkles and fine lines that appear on the forehead, between the eyes, or the crow's feet. Read on to find out how a Dysport treatment can benefit you!
What Is Dysport?
Dysport is an anti-wrinkle injection treatment that diminishes the appearance of fine lines and wrinkles on your forehead. It also helps smooth lines around your eyes and above your eyebrows. The final outcome of a Dysport treatment is natural and soft looking, yet still allows for you to make facial expressions.
After one treatment, you'll notice an improvement in the smoothening out of your facial folds and softening out of your lines while also preventing further signs of aging and wrinkling. This anti-wrinkle injection also prevents further signs of aging and sagging skin. Neurotoxins such as Botox help with this as well.
How does a Dysport treatment work? This anti-wrinkle injection prevents nerve activity signals from reaching the muscles that create fine lines and wrinkles. Injecting these muscles causes them to no longer contract, therefore creating a more relaxed and youthful appearance. Furthermore, you will also say goodbye to "elevens" and crow's feet with this anti-wrinkle injection.
A treatment typically lasts less than 15 minutes, and you'll start to see the full effects of your Dysport treatment a few days after the procedure. Your wrinkles will start to smooth which will help your face catch up with how youthful you feel on the inside.
Reduce Wrinkles And Fine Lines
When used alone, Dysport can effectively improve the appearance of wrinkles on the face, as well as soften the lines around the mouth. For the ultimate facial rejuvenation, this anti-wrinkle injection can be paired with treatments such as a dermal filler (Juvederm and Restylane).
Women are not the only ones who are looking to reduce wrinkles and fine lines. Men are also opting for a less stressed and firmer appearance. With a Dysport treatment, men and women alike are achieving a more youthful complexion and eliminating forehead wrinkles.
Perhaps you have been interested in receiving Dysport to reduce wrinkles and fine lines for quite some time but still have a few questions. One of our highly trained and skilled aestheticians would be happy to answer any further inquiries you may have about Dysport treatments. Feel even more confident and eliminate forehead lines with Dysport in as little as 15 minutes!
Experience A Dysport Treatment
Eliminate forehead lines with Dysport and create a smooth canvas for makeup application. Bring volume and lift back to your appearance as well, at The National Laser Institute Medical Spa.
Our skilled dream team of aestheticians, doctors, and nurses would be happy to assist you in regaining your radiant, youthful skin. If you are ready to experience the benefits a Dysport treatment has to offer, we invite you to experience a Dysport treatment and regain the youthful smoothness of your complexion.
Call us today at 1-800-851-0969 or click here for your complimentary anti-aging skin consultation. Don't forget to ask about our other skin rejuvenating procedures and monthly specials to achieve your healthiest complexion.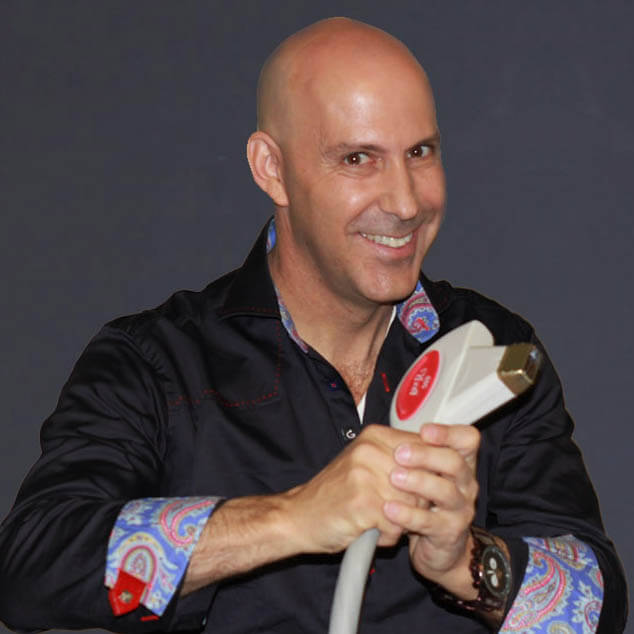 Louis Silberman
Louis J. Silberman is the CEO and Co-Founder of National Laser Institute, the pioneer of the medical aesthetics training industry and one of the largest educators in the country.