MicroLaserPeels®: The Best Kept Secret to Younger, Flawless Skin
One of the worst feelings is knowing your skin looks dull, broken out, or damaged before an important event. You don't feel as confident as you should, and you should always feel and look your best. If you're tried of dealing with skin imperfections, it's time for a change for the better.
It's possible to have clear, polished skin that takes years off your appearance with just one treatment. Whether you're preparing for your big day or just want to treat yourself to a quality skin rejuvenation procedure, the best treatment to go with is the MicroLaserPeel®.
"I wanted my skin to be perfect for my wedding day," Michelle K. of Southlake, TX states. "I spent hours looking for the best treatment possible. About a two months before my big day, I scheduled a MicroLaserPeel® appointment. It was definitely worth it. My skin looked better than it had in years."
How it Works
MicroLaserPeels® are one of the most advanced skin resurfacing treatments that are able to tighten, smooth, and tone your skin. It uses the Sciton laser to rejuvenate and remove the dead skin from the surface and shallow parts of the epidermis. It works by delivering light energy that will heat the layers within your skin, which is able to help regenerate collagen while fading minor imperfections like acne scars, skin discoloration, freckles, brown spots, or sun damage.
MicroLaserPeels® do require a minimal amount of downtime just because it is deeply perfecting your skin. Your skin will be slightly tender and red, and you should not put on makeup between 3-4 days afterward. However, your results will be utterly fantastic. Your skin will look much more smoother, younger, and flawless within just one MicroLaserPeel® treatment.
Many Hollywood celebrities choose to receive cosmetic laser treatments, like MicroLaserPeel®, photofacials, chemical peels, or laser skin rejuvenation procedures, in order to look fresh-faced and flawless for the red carpet. But it's possible for you to receive these same treatments without paying the outrageous price tag.
Treatment Options
National Laser Institute medical spa offers MicroLaserPeel® treatments for a fraction of the retail cost. They are the leader in the medical aesthetics industry and have earned an A+ rating at the BBB. One of the best parts about your treatment is that you'll receive it in National Laser Institute's luxury medical spa environment with trained professionals.
You don't have to be insecure in your own skin, and you don't have to resort to drastic plastic surgery options to fix it. With MicroLaserPeel® treatments at National Laser Institute, you'll be able to appear years younger and show off smooth, glamorous skin.
To learn more about MicroLaserPeels® or National Laser Institute, please call 480.290.7333 for our Scottsdale location and 214.252.7800 for our Dallas location.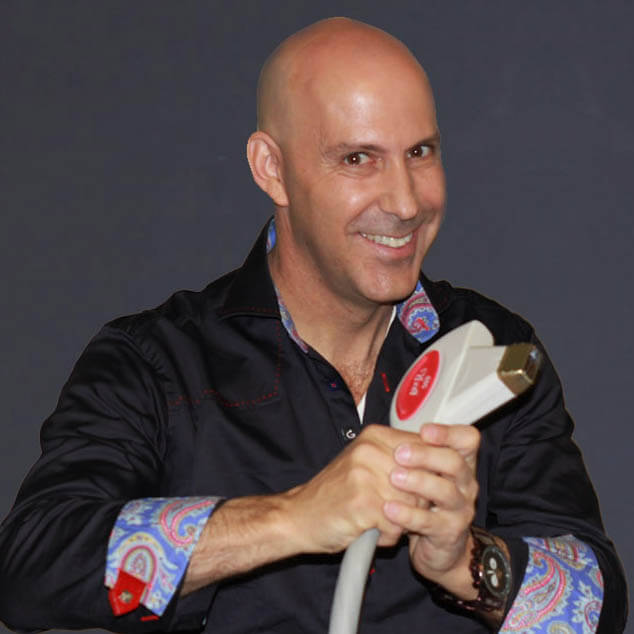 Louis Silberman
Louis J. Silberman is the CEO and Co-Founder of National Laser Institute, the pioneer of the medical aesthetics training industry and one of the largest educators in the country.