The Truth about Cellulite and the Best Reduction Treatments
Let's face it: Cellulite is unflattering, unattractive, and embarrassing. There's many different ways to treat it, like creams, massage techniques, etc. But how can you be sure you're not wasting your money on products or procedures that show little to no results?
In order to figure out what treatment works best, let's look at the causes of cellulite and proper ways to combat it.
What causes cellulite?
Cellulite is basically just dimpled skin that most commonly has a cottage cheese appearance. Under your tissue within your skin lies fat which, in women, is deposited vertically. This can have a protruded appearance if you do not have good circulation in areas like your thighs. Cellulite can also be caused by hormones, lack of exercise, or genetics.
Typically as you age, your skin becomes thinner and collagen starts becoming less firmer, which can make cellulite look more apparent. Because cellulite can also be caused by rapid weight gain or loss, proper diet and exercise are important–especially as you grow older.
There are two types of cellulite–hard and soft–and they can usually be found near thighs, butt, hips, back, arms, and stomach. Most people find it unflattering and unattractive, and luckily there are a variety of ways to combat these troublesome areas.
How do I get rid of it?
There's a few different ways you can rid cellulite. Practicing good diet and exercise are probably the most important, but sometimes that's not enough.
Many recommend using massage techniques on areas that have cellulite. This may help circulation in those areas. There's also liposuction treatments, which can be a bit extreme but nonetheless they can work if performed properly.
One of the most effective and affordable treatments is VelaShape™, which is an FDA approved cellulite reduction treatment. This system uses radiofrequency technology, infrared light energy, and massage techniques in order to smooth out dimpled skin. The heat and vacuum combination can increase the metabolism of energy in order to both shrink fat cells and create a lymphatic draining system within your body.
Many celebrities, including Kim Kardashian, have used VelaShape™ as a way to rid cellulite from unwanted areas on their body. It's one of the easiest ways to gradually rid those unflattering lumps. At National Laser Institute, you can receive VelaShape™ for a fraction of the retail cost!
Do med spa treatments really work?
After receiving VelaShape™, 60% of users say they saw vast improvement over the course of their treatments. Used for body toning and contouring, this is perfect for those who will combine good diet and exercise along with treatments in order to see the best results. National Laser Institute, a medical spa, offers this treatment for those wanting to rid embarrassing dimples and cottage cheese appearance. And many of their clients are extremely happy with their overall result.
"When you're getting married, all eyes are going to be on you. That's one of the reasons why I wanted to rid the cellulite on my arms," Kaylee G. of Southlake, TX says. "National Laser Institute was able to help–and the VelaShape™ treatment didn't even hurt!"
You should always want to feel comfortable and confident in your skin. Come see why National Laser Institute is one of the best places to receive your cellulite reduction treatments!
To learn more about cellulite reduction, National Laser Institute, or to just book an appointment, please call 480.290.7333 for our Scottsdale location and 214.252.7800 for our Dallas location.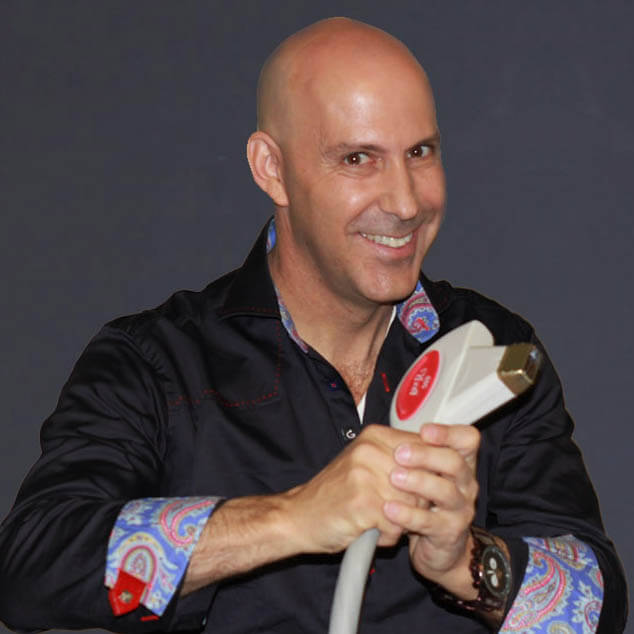 Louis Silberman
Louis J. Silberman is the CEO and Co-Founder of National Laser Institute, the pioneer of the medical aesthetics training industry and one of the largest educators in the country.