Nashville Botox Deals
Nashville Botox deals can be hard to come by.  We get it – many of our clients tell us they wished they could get the same beauty treatments as the celebrities, but couldn't afford to… until they found us.  Now you can become a beauty insider and get all the treatments on your beauty wish list at the National Laser Institute Nashville where we offer luxury treatments without the luxury pricing.  
Established in 2003, the National Laser Institute trains doctors, nurses, aestheticians, career-changers, and laser technicians from around the world how to expertly administer aesthetic laser techniques and technologies. We take pride in training our students with the best hands-on cosmetic laser, Botox, and injectable industry practices available in the marketplace.
We are pleased to announce our popular medical aesthetic laser and injectables training courses are now available in Nashville! Nashville Cosmetic Laser Training courses offered by the National Laser Institute provide students in the Nashville area with a world-class education. 
Nashville Botox Deals  
Here's how we provide you with the best Nashville Botox deals. At the National Laser Institute Nashville, we train physicians, plastic surgeons and other medical professionals how to perform skin treatments.
During our courses, treatments such as Botox, dermal fillers, and laser treatments are administered by medical professionals in training on models. As a model, you get deep discounts for the procedures, which will help you maintain your celebrity-style treatment regimen.
If you are looking for a cost-effective way to achieve your skin care goals, you've come to the right place! Become a beauty insider and take advantage of our Nashville Botox deals as a Botox model at the National Laser Institute!
Our National Laser Institute treatments include more than just Nashville Botox deals. You can get the following services at special modeling prices that are 70-80% below retail pricing at other luxury med spas in your area!
Intense Pulsed Light (IPL) Photofacials 

eMatrix Skin Rejuvenation

eLight Skin Tightening 

Laser Tattoo Removal
Laser Hair Removal

Microneedling 

Juvederm 
National Laser Institute Botox Model Client Reviews
"I have been in for both skin tightening and laser hair removal and every experience has been very pleasant. The instructors are friendly and knowledgeable. They watch the students very closely. I have always felt safe and comfortable." Bonnie Loose, National Laser Institute Client

"Monica, the school instructor, demonstrated my photofacial for the students and was exceptional. Knows her profession, professional and caring behavior, and goes the extra mile for the client. Outstanding experience." Brian Jenkins, National Laser Institute Client

"The staff at the National Laser Institute is very friendly and knowledgeable. The facilities are top notch and comfortable. I have been quite satisfied with both of my experiences, eMatrix as a private patient and elight with students." Tracy B., National Laser Institute Client

"Trainers were extremely informative and thorough with their trainee's and the trainee's did an amazing job for eMatrix (stretch mark reduction and facial) and Juvederm fillers." Allison McNaughton, National Laser Institute Client

"I went in for my first treatment of laser tattoo removal, I was a little nervous but after seeing how knowledgeable the instructor was and how great the students did my nerves went away halfway through the procedure. I absolutely love this place!" Justin Lawton, National Laser Institute Client

"I have Botox with the students on the weekend. I'm a nurse so I watch and listen closely!! Instructor, Jan, very professional and thorough with students. My results have always met my expectations!" Carol W., National Laser Institute Client
With our Nashville Botox deals and specials on other treatments, the National Laser Institute is the perfect place for you to achieve your skin care goals and get all the treatments on your beauty wish list. You can trust our certified physicians, nurses, aestheticians and laser technicians to create your dream results using the Gold Standard in innovative aesthetic techniques.  
To learn more about our Nashville Botox deals, becoming a Botox model, and our other treatments at our National Laser Institute Nashville courses, please call us at 800.851-0969. Or you can click here to schedule your complimentary skin care consultation online.  Become a beauty insider and reserve your appointment now!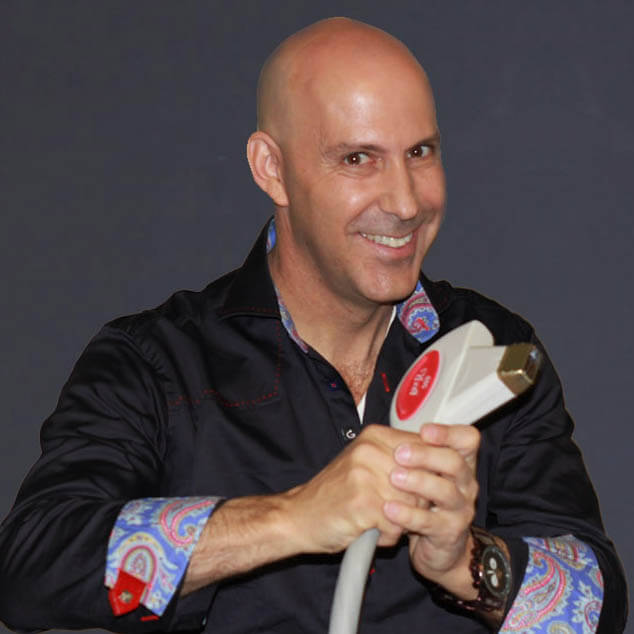 Louis Silberman
Louis J. Silberman is the CEO and Co-Founder of National Laser Institute, the pioneer of the medical aesthetics training industry and one of the largest educators in the country.