Treat your skin with Hyaluronic Acid boosting serum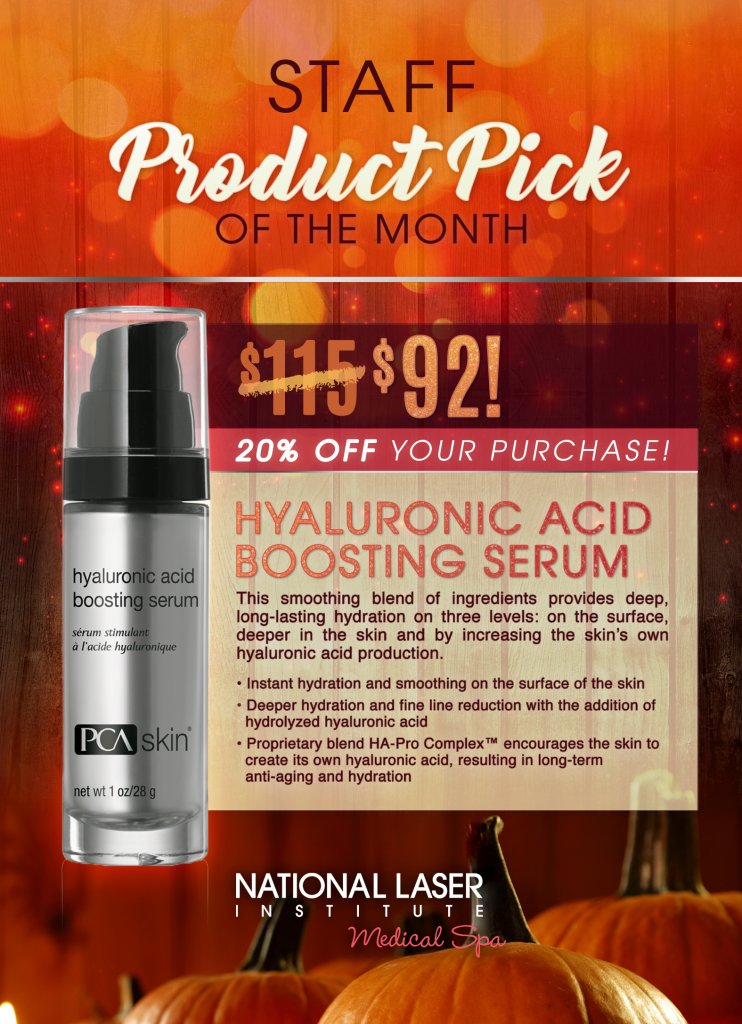 Are you looking for something to keep your skin looking and feeling its best this winter? Our Hyaluronic acid boosting serum is the perfect product to get your skin through the winter months and beyond. This serum is the perfect solution to keep your skin properly hydrated during the cold and dry winter months. This month we are offering the hyaluronic acid boosting serum for 20% off its original price!

Hyaluronic acid is one of the best skincare products for your skin. It is a naturally-occurring substance in the skin and it helps to keep your skin renewed and protected.
This is the perfect product to boost your skin's hydration no matter what your skin type is.

Here are some benefits of using Hyaluronic acid on your skin:
It's extremely hydrating for the skin
It draws moisture from your environment
It helps the skin defend itself from environmental age-factors and pollutants
Helps the appearance of tightness in the skin
Smooths your skin
Lessen the appearance of fine lines and wrinkles
Helps reduce the appearance of age spots and pigmentation
Promotes proper moisture balance in the skin
This is a great product to add to your skincare routine. No matter what treatment you tend to come to see us for this product is a great way to maintain your skin in between treatment. Great skin begins with a great daily skincare routine. Come in and pick up this amazing product while we have it discounted during the month of November!
If you're interested in learning about some of the treatments we offer click here or give us a call at 1-800-851-0969!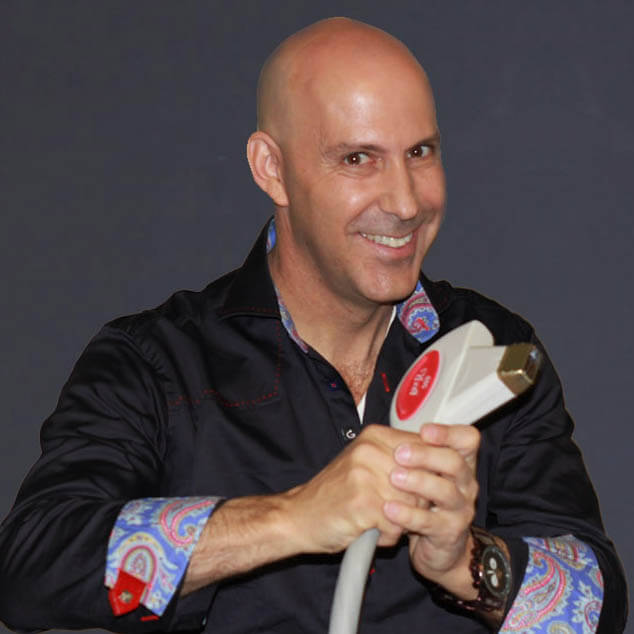 Louis Silberman
Louis J. Silberman is the CEO and Co-Founder of National Laser Institute, the pioneer of the medical aesthetics training industry and one of the largest educators in the country.