Removing Facial Hair
Removing facial hair can be annoying. There are so many different types of hair removal methods, most of which are time consuming, can be expensive, and painful. And yet, so many people choose to do it anyway. Waxing is a quick and cost-effective method of removing facial hair, but also one of the most painful because it involves removing hair from the root.
If you've ever tried wax for removing facial hair, you know what soon follows: redness, irritated skin, and acne breakouts. And when the hair grows back, some of the thicker, coarser hairs are ingrown causing more inflammation and blemishes.  
My Mustache Made Me Do It
Our client, Camilla, describes her mustache regret in a nutshell.
"My face is the first thing my clients see," says realtor Camilla. "I was tired of having to cover up my skin after waxing.  To close friends, I'd joke that my mustache made me do it. But the reality was, it wasn't funny.  It didn't take long before I was ready to make a change and find a better way to get rid of my embarrassing facial hair."
Here's why Camilla had trouble with removing facial hair with wax.  When wax is applied to the skin, it sticks to hairs. The wax is then quickly ripped off with a cloth strip, pulling the hairs out with it. The procedure is relatively quick. But because the wax needs to be able to stick to the hair, hair needs to be at least a quarter of an inch long before waxing. This means that hair needs to be given some time to grow out between waxes.
The disadvantage of removing facial hair with this method is that not only is it painful, it can also lead to ingrown hair, which can lead to infections. Also, there have been reports of many instances of contact burns due to improper regulation of the temperature in which the wax is applied, leading to scarring of the treated area.

There's a Better Way For Removing Facial Hair
Still waxing, shaving, plucking, and bleaching? Avoid mustache regret. Get‪ laser hair removal by the experts at the National Laser Institute Med Spa.‪  Love your skin. Don't punish it. Laser Hair Removal is non-invasive, and it's the number one choice by beauty experts.   ‪
Known as a pioneer in the cosmetic laser industry, the experts at the National Laser Institute Med Spa are dedicated to providing the best cosmetic laser safety training in our private medical spa for our students for over a decade. Known for our gold standard of education in the cosmetic laser and medical aesthetics industry, we are proud to train the top physicians, dermatologists, plastic surgeons, aesthetic nurses, certified laser technicians, and skincare specialists from around the world.
We invite you to experience our customized luxury treatments without paying luxury prices. You can visit our training institute for deeply discounted rates on laser hair removal treatments. Or you can receive your laser hair removal treatments privately in our med spa by the experts that teach doctors, nurses, laser technicians and skincare specialists.
What are you waiting for? If you're someone who is especially bothered by how often you have to shave, or how painful it is to wax, maybe it's time to consider laser hair removal, the more permanent solution for removing facial hair. Call the experts at the National Laser Institute Med Spa for your free consultation at 800-851-0969 or click here.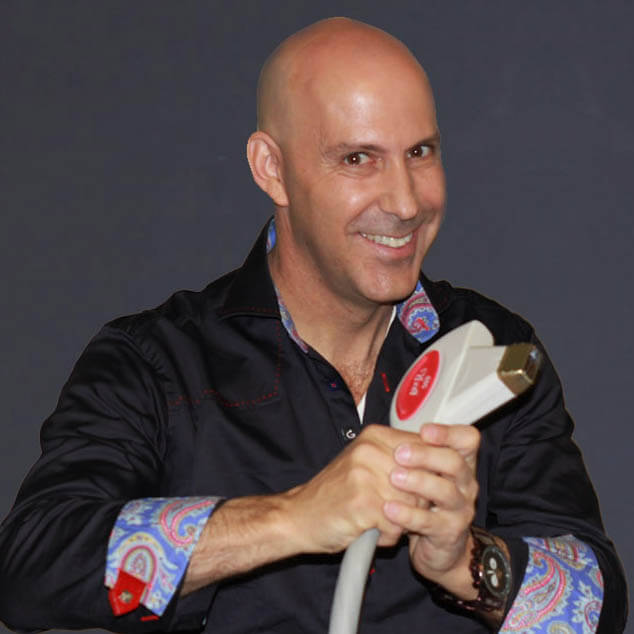 Louis Silberman
Louis J. Silberman is the CEO and Co-Founder of National Laser Institute, the pioneer of the medical aesthetics training industry and one of the largest educators in the country.