Skin Cancer Risk Reduced Using Nicotinamide
Recently, a young woman posted a selfie of her skin during treatment for skin cancer. Tawny Willoughby, a 27-year-old mother of a young toddler, revealed her horrific tanning bed nightmare.  The skin on her face is covered with inflamed, painful-looking scabs because she has used a treatment called Aldara, which goes by the generic name imiquimod, she wrote in the post.
"If anyone needs a little motivation to not lay in the tanning bed and sun here ya go!" she wrote. "This is what skin cancer treatment can look like," says Willoughby.  The lesions on Willoughby's face represent abnormal pre-cancerous cells.  If a person with perfectly healthy skin put the cream on, that person likely would not have a reaction to the cream at all.
Willoughby tanned four to five times a week in high school and she has been diagnosed with squamous cell carcinoma once and basal cell carcinoma five times since her first diagnosis at age 21. While she is lucky to not have melanoma which can metastasize, she has had cancer cut and scooped out, electro dissected, frozen with liquid nitrogen, surgically removed and killed with photodynamic therapy, which combines drugs and light therapy.
Skin Cancer Risk Reduced Using Nicotinamide
While tanning beds are not as commonly used as before, many of us do get incidental sun exposure.  Skin cancer is one of the most preventable of cancers because by avoiding UV rays, we can largely avoid it by covering up, wearing sunscreen, or avoiding the sun.  Wouldn't it be great if there were a supplementary form of defense for those incidental exposures when you may not be wearing sunscreen?   If you could take a pill to prevent skin cancer, would you?  This pill already exists in the form of vitamin B3:  Nicotinamide is sold in grocery stores for just a pennies a pill.  It's safe and doesn't have the unpleasant side-effects of its cousin Niacin.
In addition to taking Nicotinamide, Willough offers this sage advice: "Wear sunscreen and get a spray tan. You only get one skin and you should take care of it. Learn from other people's mistakes. Don't let tanning prevent you from seeing your children grow up. That's my biggest fear now that I have a two year old little boy of my own."
If your skin, or the skin of a loved one, is showing signs of dangerous sun damage, you can reverse sun damage with photofacials, an advanced IPL technology, at National Laser Institute Med Spa. Visit our training institute for deeply discounted rates on treatments or receive your treatment in our med spa by the experts that teach doctors, nurses and laser technicians privately. The National Laser Institute offers non-obligation consultations. Call 800.574.8377 or click here and receive a free consultation with one of our skin care experts.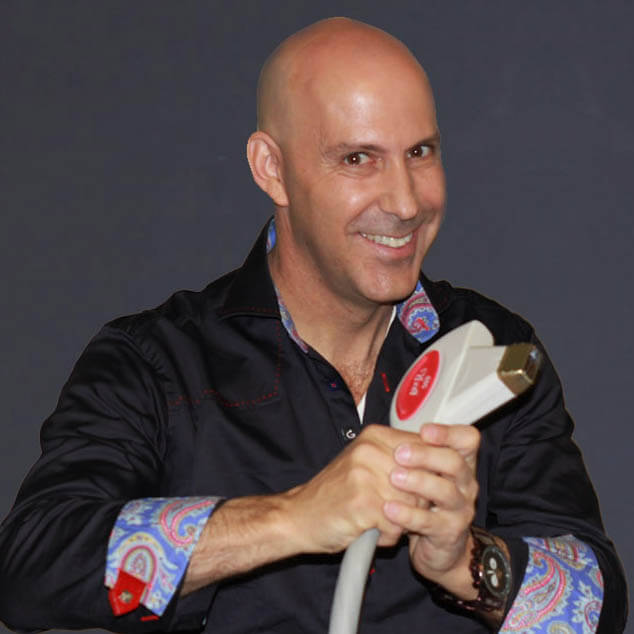 Louis Silberman
Louis J. Silberman is the CEO and Co-Founder of National Laser Institute, the pioneer of the medical aesthetics training industry and one of the largest educators in the country.