Britain Crowns Florence Colgate Most Scientifically Beautiful Woman
Britain crowns Florence Colgate most scientifically beautiful woman.  Florence Colgate, 18, won a British beauty contest against 8000 other hopefuls because of her mathematically perfect looks. According to the Daily Mail, not only is her face perfectly symmetrical, she has the ideal ratio between her mouth, eyes, chin, and forehead.
Although we don't usually recognize asymmetry, most faces are very different when the right and left side are compared.  Physical beauty is a combination of attributes converging in a particular way.  Everyone has that one beautiful thing that makes them unique. Some have the hair. Some have the cheekbones. While others have the lips. Once you know what your best asset is, then you should celebrate it.  While symmetry alone does not define beauty, for the purpose of discussing scientific, mathematical beauty we will dive a little bit deeper into this viewpoint.
Britain Crowns Florence Colgate Most Scientifically Beautiful Woman
Well, Florence Colgate has it all.  Large eyes, high cheekbones, a smooth complexion and facial symmetry are important cues to attractiveness.  But for the rest of us, if we weren't born with it, now we can come close to achieving facial symmetry with cosmetic fillers. There are little tricks using cosmetic fillers that can drastically alter facial symmetry for the better.  For example, by plumping the lips, you can actually change the ratio between the mouth, eyes, chin and forehead.  Just look at Kylie Jenner.  Her face has become more visually symmetrical and scientifically more beautiful because of her lip fillers. Her big sis, Khloe Kardashian noted in this past Sunday's Keeping Up With The Kardashian's, Kylie's big lips "changed her life." They have really helped the teen stand out from her older siblings. But Kylie was insecure about her thin lips at a young age.
If you are looking for that extra little boost to help you look and feel more beautiful, we invite you to the National Laser Institute.  At National Laser Institute, you'll find that medical aesthetics is our passion, and client care is our obsession. We are dedicated to helping you discover the younger, healthier and more beautiful you – from the inside out.
The National Laser Institute is North America's leading center for cosmetic lasers and medical aesthetics.  We are equipped with the world's top laser machines, technologies and products. Clients of our spa come from not only Phoenix and Dallas, but also across the United States because of our advanced reputation for performing expert treatments and producing expert results. Our physicians, nurses, aestheticians and certified laser technicians treat each one of our clients with the utmost professionalism, courtesy and kindness.
Discover the younger, healthier and more beautiful you – from the inside out at National Laser Institute. Trust the experts at NLI and take advantage of our safe and effective treatments.  We offer the most popular dermal filler brands for a fraction of retail cost. Dermal fillers available include: JUVEDERM®, JUVEDERM® Ultra, JUVEDERM® Ultra Plus, Perlane, and Restylane®, and Voluma XC®. We would be glad to answer your questions personally. The National Laser Institute offers non-obligation consultations. To schedule yours call 800.574.8377 or click here and one of our representatives will contact you.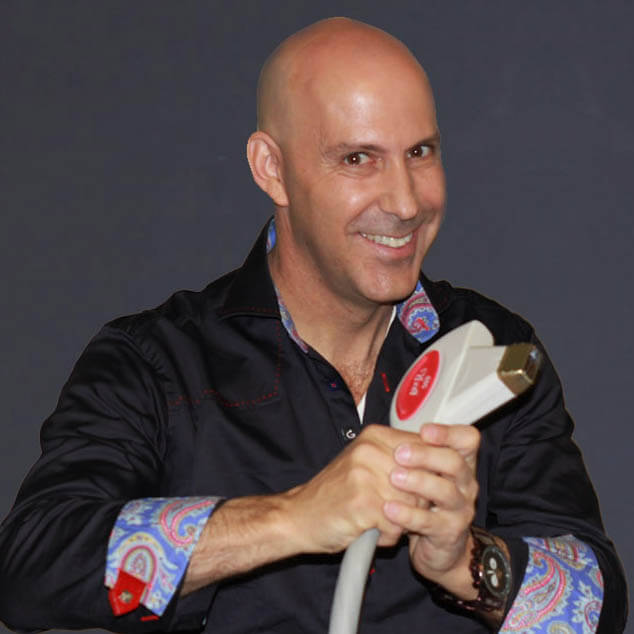 Louis Silberman
Louis J. Silberman is the CEO and Co-Founder of National Laser Institute, the pioneer of the medical aesthetics training industry and one of the largest educators in the country.