SkinMedica HA5 Hydrates Skin
SkinMedica HA5 provides immediate smoothing in the appearance of fine lines and wrinkles, and supports your skin's natural ability to replenish its own hyaluronic acid. After 8 weeks of twice daily use, 91% of users agreed HA5 made their skin feel more refreshed and hydrated.
Hyaluronic acid (HA) is a natural, substance which attracts and holds on to moisture. It's already found in your skin and it acts as your body's natural hydrator. HA retains moisture, keeping your skin healthy, resilient, and supple. Unfortunately as we age, HA decreases, diminishing your skin's ability to stay hydrated. In fact, between the ages of 40-50, your skin will lose half of the HA it had at the age of 20.
How Does HA5 Work?
SkinMedica® HA5 is produced by Allergan, the same brand that makes Botox.  SkinMedica HA5 is a new, natural way to hydrate your skin. It's natural because it supports your skin's ability to replenish its own HA for overall skin health. HA5 has a proprietary mix of five HA forms that smooth your skin to decrease the appearance of fine lines and wrinkles.
The following 5 HA's work synergistically to provide immediate smoothing and continuous hydration throughout the day.
Time Release HA is a proprietary ingredient designed for the sustained release of HA.

Sodium Hyaluronate immediately hydrates your skin.

Uncross-linked HA smooths and hydrates your skin.

Nano HA soothes your skin.

Cross-linked HA provides 8 hours of hydration for your skin.
What Makes SkinMedica HA5 Different?
Many of our clients are surprised to learn there's a difference between moisturization and hydration. Moisturization is the process of your skin feeling hydrated, while hydration increases the water level in your skin, and it's the addition of water that helps to combat signs of aging. The difference between moisturization and hydration is what makes SkinMedica HA5 different. HA5  replenishes your skin's own HA.  Most topical HA products only hydrate the surface of your skin temporarily.
HA5 is powered by VITISENSCE™ Technology, a SkinMedica® exclusive technology that harnesses potent antioxidants found in Vitis Flower Stem Cells and algae extracts to support your skin's ability to replenish its own HA.The result? Healthier looking skin and long‑term hydration. SkinMedica's proprietary VITISENSCE™ Technology uses the following three anti aging ingredients:
Vitis flower stem cell extract, which is a powerful, proprietary potent antioxidant.  

Peptide complex which supports rejuvenation and hydration.

Polysaccharides from French Polynesia and plankton extract to support healthy skin.
How to Use SkinMedica HA5
HA5 is ideal for all skin types and complements any skin care regimen.  Use HA5 twice daily, once in the morning and once at night. Apply HA5 after cleansing, toning, and treating your skin—before you moisturize and apply sunscreen.  Apply HA5 to your face, neck and décolleté, or any area where fine lines and wrinkles exist. Because HA5 is attracts water, a tip we like to recommend is to wet your fingertips prior to applying HA5 to your skin.
It's The Perfect Compliment To Your Skincare Regimen
For the month of January, get SkinMedica HA5 for 20% off! SkinMedica HA5 is ideal for all skin types and the perfect complement to an existing regimen designed to prevent and combat the signs of aging. The National Laser Institute Med Spa offers a variety of medical grade skin rejuvenation products for a radiant complexion. Many of these products go hand-in-hand with our advanced cosmetic laser, radiofrequency, and IPL services. To find out what product or service would be the best fit for your skin, call 800.851.0969 or click here and receive a free consultation with one of our expert skin care specialists. Ask us about the benefits of SkinMedica HA5 and what it can do for your skin.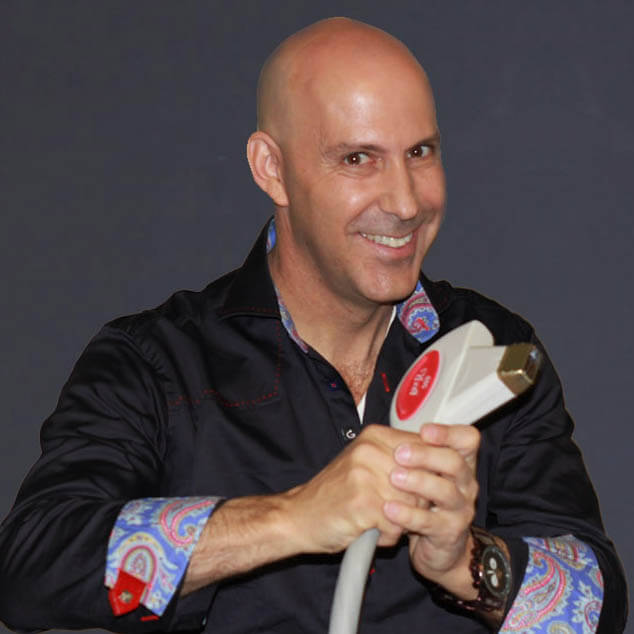 Louis Silberman
Louis J. Silberman is the CEO and Co-Founder of National Laser Institute, the pioneer of the medical aesthetics training industry and one of the largest educators in the country.