Spa Pampering for Pops

Spa Pampering for Pops
Dads – we love them; we have always looked up to them, and sometimes they even felt like our own personal superhero. So for this Father's Day, surprise your dad with a gift he may not be expecting but has secretly always wanted to try. Our moms love it, so why not try some spa pampering for pops?
It's a common misconception that spa days are reserved only for our mothers. Perhaps this stigma exists because we are uncertain of the treatments our fathers would actually benefit from and enjoy.  Just as much as women, men also appreciate the desire to look and feel their best. The National Laser Institute and Med Spa would like to share with you our favorite med spa services for the hardworking men in our lives.
Laser Hair Removal
For men who have to shave every day, this morning ritual can cause irritation, ingrown hairs, razor burn, not to mention the occasional embarrassing nick. A laser hair removal treatment is one of the top trending procedures for our male clients, not only is it for the man who no longer wants to deal with the hassles of shaving, but also for the man who has patches of hair that cause him to feel self-conscious. The face and chest are the most common areas for hair removal, as well as the upper and lower back. Help your dad say goodbye to those bristly whiskers with laser hair removal.
Photofacials
Photofacials help correct a broad spectrum of skin imperfections such as blemishes, rosacea, discoloration from sun damage, scarring, and age spots anywhere on the face, chest, and body. Intense Pulsed Light therapy (IPL) can also help with current acne, fine lines, and wrinkles. Not even dad can object to younger, healthier looking skin.
Botox
Botox is another treatment that we have seen a spike in among men. Crow's feet and creases along the forehead are the main cosmetic areas treated with Botox. There is also medical research that Botox injections also help with grinding teeth, migraines, and even hyperhidrosis (excessive sweating). The advantages of receiving a Botox treatment are apparent for both men and women.
Laser Tattoo Removal
Have you ever heard your dad lament about a regrettable or unsightly tattoo? If the answer is yes, then a great gift for pops would be our laser tattoo removal treatments. The laser experts here at The National Institute have advanced resources for a safe and tailored removal of any tattoo. Whether a full or partial removal is desired.
The National Laser Institute Med Spa is the number one choice for spa treatments among men. With locations in Scottsdale and Dallas, we invite you to call us at 800-851-0969 or click here to schedule your dad's complimentary consultation. Help your pop discover the Father's Day gift that he will never forget. Don't forget to check our monthly specials for even more anti-aging treatments!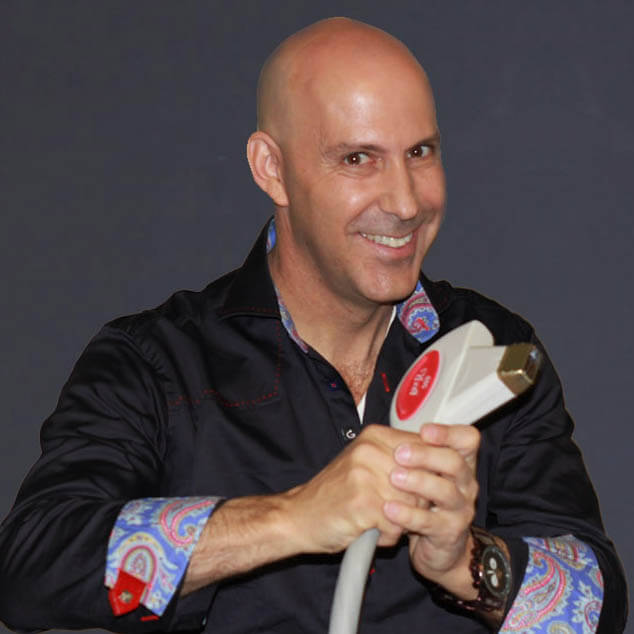 Louis Silberman
Louis J. Silberman is the CEO and Co-Founder of National Laser Institute, the pioneer of the medical aesthetics training industry and one of the largest educators in the country.