Microneedling for Dark Circles

Microneedling for Dark Circles
Tired of looking tired? Aggravating bags under your eyes may have you looking and feeling much older than you actually are. If the puffiness around your eyes just won't disappear no matter how much sleep you get, concealer you apply, or moisturizers you try, it may be time to consider another method to get rid of dark circles.
Microneedling for dark circles is an effective treatment that will have you looking well-rested, youthful, and rejuvenated! This anti-aging treatment is designed to refine and refresh the tone and texture of your skin. Here is everything you need to know about a microneedling treatment to address dark circles.
What Causes Dark Circles?
Common in men and women, dark circles can make you appear older than you actually are. Contrary to their name, dark circles are not circles at all; they are pools of blood under the eyes. Though dark circles can affect anyone, they are most common in the elderly, individuals who have a genetic predisposition to this condition, and are from non-white ethnic groups.
Fatigue is typically the most logical explanation for this condition; however, several factors can contribute to dark circles underneath the eyes. Some causes include eye strain, allergies, dehydration, and sun overexposure.
One of the ways that you can get rid of dark circles is with microneedling. Microneedling for dark circles creates thousands of micro-channels across your skin to stimulate collagen production. These tiny channels are considered controlled injuries that stimulate healing and treat the overall appearance of your complexion. Sometimes, your skin care specialist will combine microneedling with a serum or PRP to aid in recovery.
Microneedling Benefits
Not only is microneedling for dark circles beneficial when it comes to brightening those tired eyes, but it is also great for removing fine lines and wrinkles. Sun damage and scarring are also treated, providing an overall smooth and even complexion. Other collagen induction therapy benefits include:
Removes wrinkles
Fades scarring and sun damage
Improves tone and texture
Removes dark circles
The results from microneedling for dark circles helps to improve skin elasticity. Thanks to collagen, the skin appears firmer and tighter. This treatment takes years off the appearance of your face, making you look more rested and youthful. You may also develop a soft glow, which makes the skin look even more soft and supple.
Experience A Microneedling Treatment
The National Laser Institute Medical Spa's microneedling for dark circles is uniquely personalized based on your skin type and overall desires. Whether you wish to remove dark under eye circles or other blemishes, we would love to assist you in reaching your goals.
Before this skin rejuvenation treatment, one of our professional medical aestheticians will consult with you and give you an exclusively customized skin care experience.
Receive a free consultation when you click here or call 1-800-851-0969. Don't forget to check our monthly specials for even more anti-aging treatments!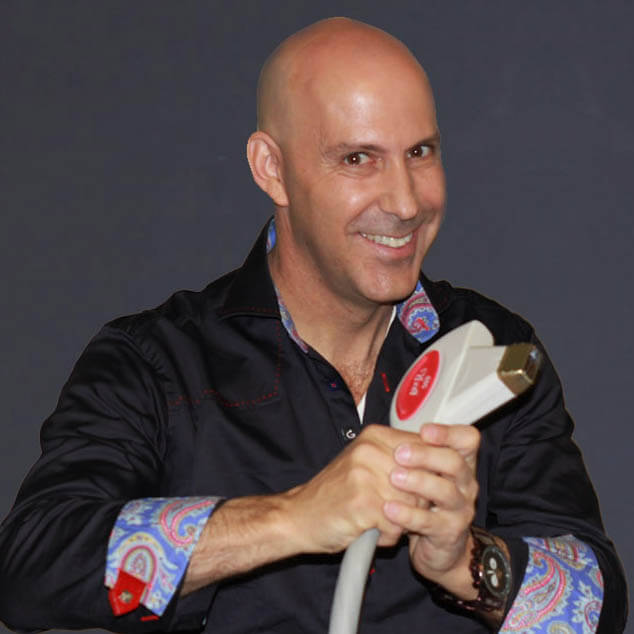 Louis Silberman
Louis J. Silberman is the CEO and Co-Founder of National Laser Institute, the pioneer of the medical aesthetics training industry and one of the largest educators in the country.