#1 Body Contouring Treatment

#1 Body Contouring Treatment
The #1 body contouring treatment that is taking the world by storm is CoolSculpting. It is an FDA cleared, fat reduction procedure that is entirely nonsurgical. By using controlled cooling, we can reduce stubborn fat in those hard to lose areas. Especially the fat that resists efforts of healthy eating and trips to the gym. 
With this #1 body contouring treatment, the results are noticeable and have people loving themselves from every angle. Furthermore, experience this most requested body tightening procedure for yourself and see just what everyone is raving about.
How Does CoolSculpting Work?
CoolSculpting is an FDA-approved, non-surgical, fat reduction treatment. Stubborn fat is eliminated using controlled and targeted cooling. This cooling procedure is ideal for those pockets of fat that refuse to slim down. We all know how hard it can be to lose those last resistant inches of extra skin. With CoolSculpting a tighter and toner body is possible, these effects are proven, and the results are undeniable.
This body sculpting procedure works by freezing fat cells which causes them to crystallize and die. The dead fat cells leave the body through our own natural elimination process. For this reason, results are long-term, and the fat is gone for good. The surrounding tissue is left unharmed, only targeting the fat pockets beneath the skin.
Am I a Good Candidate for CoolSculpting?
This cooling procedure is ideal for those sections of fat that won't trim down no matter how much exercising or healthy eating we accomplish. However, with CoolSculpting, it is possible to achieve that tighter and toned body you have always wanted.
Since CoolSculpting uses extremely cold temperatures to crystallize and kill fat cells, it is advised that you do not undergo this procedure if you suffer from paroxysmal cold hemoglobinuria, cryoglobulinemia, or cold agglutinin disease. Consult with one of our CoolSculpting specialists to determine whether or not CoolSculpting is right for you.
What to Expect?
On average a single session can last anywhere from 30 minutes to an hour. Afterward, a compression garment may be worn to assist in your recovery time. You will begin to notice the most drastic results about nine weeks to six months post-treatment. Also, depending on your goals and the size of the area you would like treated several sessions may be necessary to reach your desired silhouette. CoolSculpting can be performed almost anywhere on the body where stubborn fat stores. Results range from 20 to 80% fat reduction in the abdomen, thighs, flanks, arms, back, and chin.
Who will Perform the Procedure?
At the National Laser Institute and Medical Spa, we are proud to be the experts in CoolSculpting. We train doctors, nurses and laser technicians across the U.S. on CoolSculpting treatments. All of our laser technicians have between five and fifteen years of experience in the medical aesthetics industry. Our dream team will administer only the Gold Standard in this life-changing service. Watch below to see the #1 body contouring treatment being performed by one of our skilled laser technicians right here in our premier med spa.
Is CoolSculpting Safe?
CoolSculpting is a safe and effective fat reduction treatment that was FDA cleared in 2012. By using controlled cooling, we can diminish stubborn fat. Those annoying and hard-to-lose bulges that have been troubling you can now be simply removed. However, you may experience temporary side effects such as swelling or bruising, but it will typically disappear within a few days. The results you see with a CoolSculpting Treatment are proven, noticeable, safe, and have people loving every side of themselves.
Does the Fat Come Back?
In the weeks to come, your body naturally eliminates the dead fat cells and results will improve over time. CoolSculpting results are long-term because treated fat cells, once gone, are gone for good. Furthermore, untreated areas will have no change in fat cell distribution.
How Can I Begin My Coolsculpting Journey?
You too can become one of the millions who is fulfilling their dreams of attaining a tone and fit body. Experience this amazing breakthrough that is the #1 body contouring treatment in the world. 
To get started on your journey to a body you will love, we would like to invite you to take advantage of our complimentary consultation for a CoolSculpting treatment. During which, one of our trusted technicians will meet with you, in addition to planning a specific program for your goals and desires. Call us today at 800-851-0969, or click here to begin your CoolSculpting journey.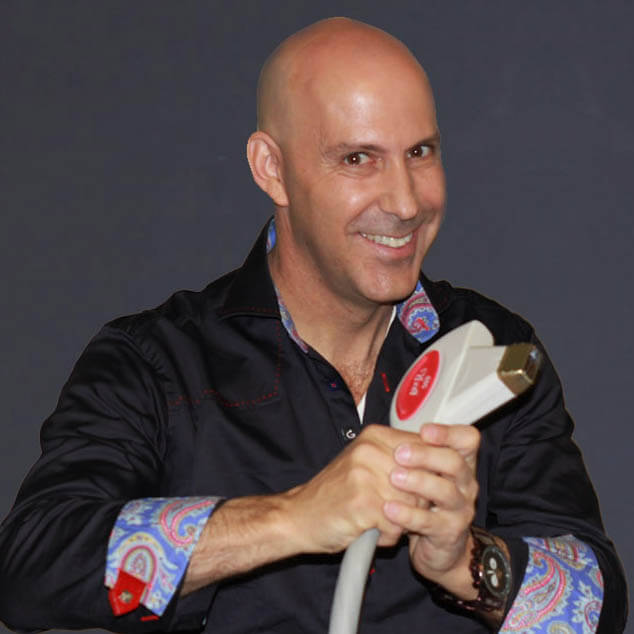 Louis Silberman
Louis J. Silberman is the CEO and Co-Founder of National Laser Institute, the pioneer of the medical aesthetics training industry and one of the largest educators in the country.