50 Shades of Red
Ashley from our Client Services Department got a Sciton Microlaser Peel today.  We snapped this pic to show her face is as red as co-worker Kayla's ginger tresses.  While the Microlaser Peel treatment can make you 50 shades of red, a numbing cream is applied to the skin pre-treatment to ensure you are comfortable.  Read on to discover how the Sciton Microlaser Peel is like a time machine for your skin.
50 Shades of Red
While Ashley already has great skin, she was motivated to get the Microlaser Peel because she wanted to "get rid of wrinkles and look 5 years younger".  It's true, Ashley will drop 5 to 7 years of UV damage and any skin discoloration or scarring that she may have.  She is looking forward to her transformation to smooth, wrinkle-free, glowing skin.  This treatment has been dubbed "the weekend peel" as it requires 3-4 days of downtime.  It's only Tuesday: Ashley is a trooper!
The Registered Nurse who gave Ashley her treatment is named Jan.  Jan is highly skilled and has a gentle, quick hand that comes with real experience.  She described the sensation and results of each laser pass, down to the most elemental detail as she administered Ashley's Sciton Microlaser Peel treatment.  This helped Ashley feel at ease as she knew what to expect while experiencing the treatment.
Sciton Microlaser Peel Is Like A Time Machine For Your Skin
The laser evened out the surface of Ashley's skin and stimulated collagen production in the deeper layers of her skin. This will help plump up wrinkles, lines, and scars.  Even with the topical numbing cream, she will have felt each warm zap of the laser as it ablated the top layer of her skin. The tradeoff for any discomfort is worth it: Ashley will have virtually flawless skin!
Immediately following the treatment, Ashley will be feeling like she has a deep sunburn. By tomorrow evening, she can expect browning of the dead skin cells.  Ashley will need to be sun savvy and protect her face with a moisturizing broad-spectrum sunscreen and wear a wide-brimmed hat to avoid the ever-shining Scottsdale sun.  By Thursday or Friday, additional thin brown flaky layers will form and start to shed. To prevent additional irritation, it is advised to avoid exfoliating, Retin-A or AHA products for 4 weeks after.
We invite you to experience a Sciton Microlaser Peel.  With locations in Dallas TX and Scottsdale AZ, National Laser Institute Med Spa is where you get luxury service without luxury prices. National Laser Institute is leading the anti-aging revolution as the premier education facility in the country, training physicians and nurses from all over the world in advanced medical aesthetic technologies including laser, IPL, and cosmetic injectables.
We invite you to the National Laser Institute Med Spa.  Call 800.574.8377 or click here and receive a free consultation with one of our expert skincare specialists.  Stay tuned for Ashley's results!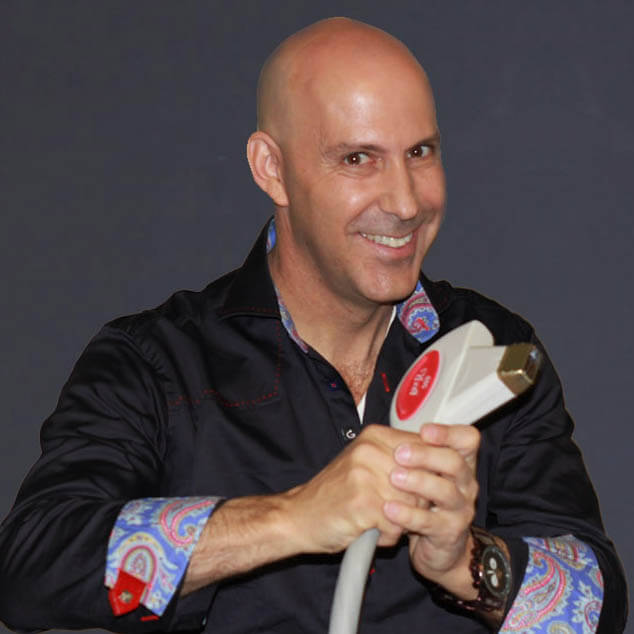 Louis Silberman
Louis J. Silberman is the CEO and Co-Founder of National Laser Institute, the pioneer of the medical aesthetics training industry and one of the largest educators in the country.