Acne Scar Laser Treatment
Pimples, pustules, whiteheads, zits. No matter how you say it, it all boils down to the same skin concern: Acne. Acne is a huge skin concern for many people in the United States. It has the power to diminish your confidence because nobody feels their 100% best when they don't look their 100% best. There are many acne scar laser treatments on the market but one of the best ones is a MicroLaserPeel treatment.
What is a MicroLaserPeel? It's a cosmetic laser treatment that works a little bit deeper than other laser treatments. This is because it's using both cosmetic laser energy and dermabrasion techniques to help even skin tone and texture will helping rid acne scars and unwanted pigments on the skin. It works by removing the outer, thin dead layers of skin on the surface. This dead skin needs to be removed in order to help stimulate collagen and reveal newer, healthier skin. This also helps even out the skin's texture and tone for smooth, flawless results.
Although this is an 

acne scar laser treatment

, MicroLaserPeels can also rid a number of other skin concerns, including:
• Fine lines and wrinkles
• Age spots
• Uneven texture
• Improve tone
• Diminish unwanted pigments
• +More
Think that this acne scar laser treatment sounds like it would be a good fit for you, but you still want to talk to a professional first? No problem. At NLI Med Spa, our expert laser professionals offer clients consultations in order to determine their skin problems, their idea skin care goals, and then discover which cosmetic laser treatment would be ideal for their individual, unique situation. We've been in the medical aesthetics industry for years and have earned an A+ rating at the BBB as well as a number of starred reviews. Our expert medical professionals and laser technicians take the utmost care when it comes to clients skin care, giving them the results they desire.
To learn more about MicroLaserPeels or National Laser Institute, please call 480.290.7333 for our Scottsdale, AZ location or 214.252.7800 for our Dallas, TX location in order to get clear, beautiful skin just in time for summer!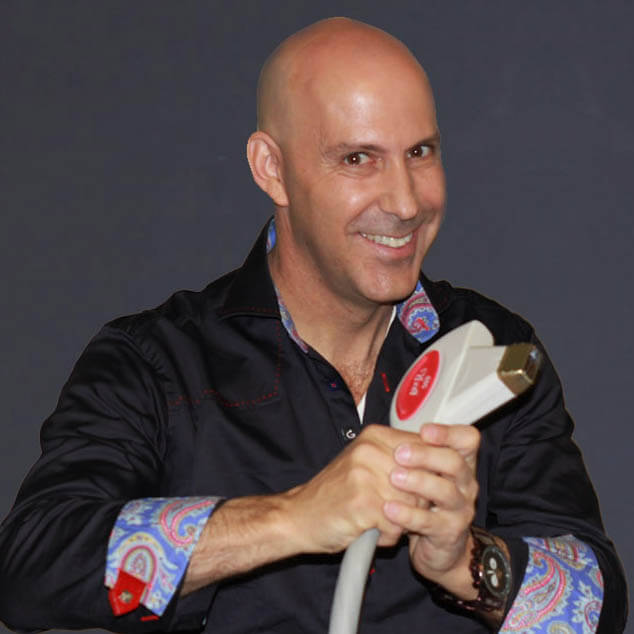 Louis Silberman
Louis J. Silberman is the CEO and Co-Founder of National Laser Institute, the pioneer of the medical aesthetics training industry and one of the largest educators in the country.