Laser Anti Aging Treatments
In today's society, people always like to feel like they are getting the best deal. Many people also turn to faster, more effective ways to get things done in their busy lives. This is the appeal of laser anti aging treatments. They work differently than creams and gels, and clients may typically see cleaner, faster results. Whether you're dealing with unwanted sun damage, acne scars, or lines and wrinkles, NLI Med Spa has a treatment that may fit your skincare goals and desires.
Fractional Laser Treatment
This treatment works by using a cosmetic laser targeted at the area you're having treated. The fractional laser is able to permeate through the dermal layers of skin using microscopic treatment zones. This is able to help rebuild collagen within the skin, leaving the client with smoother and firmer results.
Fractionals are perfect for: wrinkles, acne scarring, and stretch marks.
Photofacial Treatment
Photofacials work by using cosmetic laser energy penetrates toward the skin. The client wears protective glasses and will see a bright flash once the cosmetic laser is fired. This does not hurt the client, although they may feel a slight snap. The laser energy is targeting red and browns within the skin. Afterward they turn dark and then flake off, leaving clients with clear, flawless skin.
Photofacials are perfect for: irregular skin pigments, rosacea, some acne scars, sun damage, freckles, and large pores.
MicroLaserPeel Treatment
MicroLaserPeels are more abrasive than photofacials or fractionals and typically give clients the fastest results. This is because it uses both laser to penetrate the skin and stimulate collagen while also providing a dermabrasion technique to the topical layer of skin in order to remove dead skin cells and help improve tone and texture.
MicroLaserPeels are perfect for: pitted acne scars, certain surgical scars, unwanted pigment, wrinkles and fine lines, and improving texture and tone.
National Laser Institute offers these laser anti aging treatments and more at their medical spa. Treatments are performed by trained laser technicians and medical professionals within a luxury setting. Technicians go over the client's skin care concerns, goals, and desires in great detail before even beginning treatment. This helps both the laser technician in providing a great service and helps ensure that the client receives the best possible treatment.
National Laser Institute has been around for a decade and has earned a number of great reviews as well as an A+ rating at the BBB. To learn more about laser anti aging treatments or National Laser Institute, please call 480.290.7333 for our Scottsdale, AZ location or 214.252.7800 for our Dallas, TX location in order to get clear, beautiful skin just in time for summer!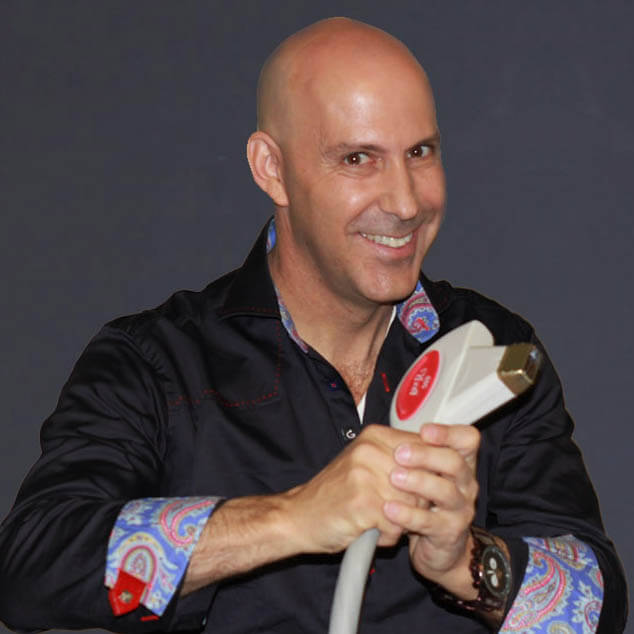 Louis Silberman
Louis J. Silberman is the CEO and Co-Founder of National Laser Institute, the pioneer of the medical aesthetics training industry and one of the largest educators in the country.