Laser Wrinkle Reduction
It's common knowledge that there are gels and creams on the market that promise to rid and remove wrinkles. However, they can take months to show any signs of improvement in your skin's tone and texture. NLI med spa offers cosmetic laser treatments that work both deeply and effectively to removal pesky wrinkles and fine lines to create a flawless appearance.
One of the best treatments for laser wrinkle reduction is radiofrequency skin tightening. This works by delivering radiofrequency energy to the skin's treatment area. It is able to conduct a current of energy flow, penetrating deep into the dermis and subcutaneous layers of skin. The results of radiofrequency treatment cause improve tissue structure and minimize the appearance of fine lines and wrinkles.
Radiofrequency laser wrinkle reduction was approved by the FDA in 2004 for treating facial wrinkles. It's a non-invasive cosmetic laser treatment used to improve the skin's texture by helping to diminish the appearance of fine lines and wrinkles. In some cases, it is said to work better and faster than over the counter creams and gels.
There are other 

laser wrinkle reduction treatments

 that help rid fine lines and wrinkles as well, including:
• MicroLaserPeels
• eMatrix
• Fractional Laser Treatment
• eLight Treatments
• Photofacials
Some of these treatments show a more dramatic improvement than others, so it's best to talk with a professional laser technician in order to find out which treatment is right for you. NLI Med Spa lets you discuss your ideal skin results and desires with an expert laser technician before treatment in order to perform the best possible service for your skin. We offer all of the above laser wrinkle reduction treatments at their luxury medical spa. We also have earned an A+ rating at the BBB and earned many starred reviews.
To learn more about laser wrinkle reduction or National Laser Institute, please call 480.290.7333 for our Scottsdale, AZ location or 214.252.7800 for our Dallas, TX location in order to get clear, beautiful skin just in time for summer!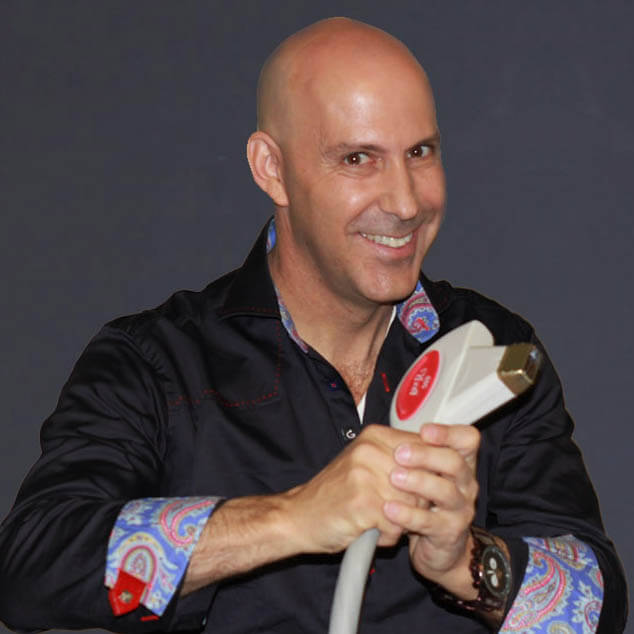 Louis Silberman
Louis J. Silberman is the CEO and Co-Founder of National Laser Institute, the pioneer of the medical aesthetics training industry and one of the largest educators in the country.