Best Arizona Laser Hair Removal
The last thing Angelica wants to do is worry about shaving, waxing, or plucking to keep her skin smooth and soft. Angelica decided to get the best Arizona laser hair removal for smooth, bikini-ready skin.
"I was looking for the best Arizona laser hair removal provider so I could just deal with my unwanted hair and forget about it. So when a friend recommended the National Laser Institute Med Spa I called for a free consultation.  Booking my appointment was easy and I got a follow up text and phone call to confirm," says Angelica.
Best Arizona Laser Hair Removal
"I had my first treatment of laser hair removal on the bikini area yesterday and it was a great experience. I was greeted by two friendly girls at the front desk and, quickly after filling out my new patient paperwork, I was taken to the back," explains Angelica.
Angelica's laser technician explained her bikini area would only need to be done a few times, and the treatment would render her hair follicles less likely to produce new hair.
"The technician was very thorough in explaining the process and helped calm my nerves about the possibility of pain. Once we started, she continued to chat with me and was very sweet. Any kind of work on the bikini area can be awkward and a little weird, but she made me feel at ease. I was pleasantly surprised to find that the pain was very minimal. It felt like a little slap and even today, I'm not in any pain," says Angelica.
The technician also told Angelica that the heat from the light of the laser is absorbed by the pigment in the hair. This heat generates inflammation in the hair follicle which causes the follicle to go into its resting state. The amount of time between growth phases is different for each person.  But most people can go up to six months and a year before a touch-up session may be needed.
"I checked out and was asked if I wanted to schedule my next appointment. I said I would give them a call after looking at my schedule and that was it. No pressure, no package sales pitch, none of that," says Angelica.
Angelica enjoys more free time now that she spends less time shaving, waxing and plucking. She has no more dark and rough stubble on her bikini area.  And she has also found the laser hair removal treatments were a virtually painless and affordable means to get the smooth skin she desired.
"The whole process was quick, friendly, and not nearly as scary as I thought it might be. It's also a lot less expensive than I expected. Waxing, over the long term, is more expensive and horribly painful. No thanks," says Angelica.

"I will definitely be back for many more services!" says Angelica.
If you are ready to experience smooth, hair-free skin like Angelica, you can trust the experts at the National Laser Institute Med Spa for the best Arizona laser hair removal.  We invite you to visit our training institute for deeply discounted rates at 70-80% off retail pricing on treatments or receive your treatment in our med spa by the experts that teach doctors, nurses and techs privately.  We would be glad to answer your questions personally. To find out more, call 800.851.0969 or click here and receive your free consultation with the best Arizona laser hair removal specialists.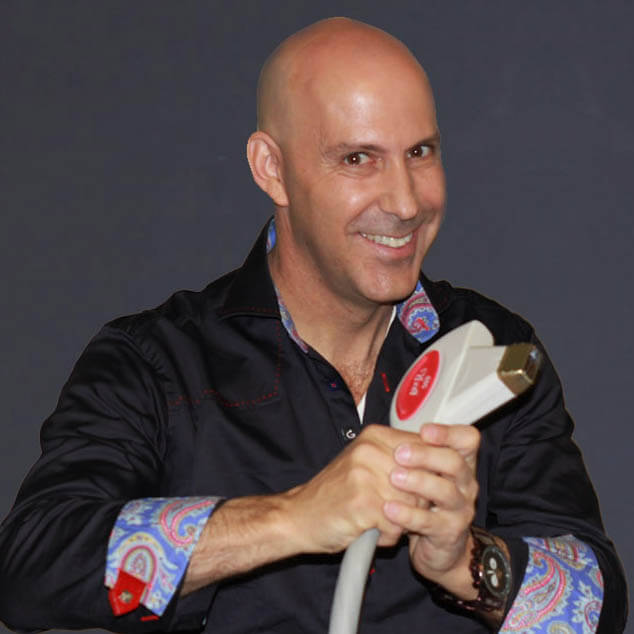 Louis Silberman
Louis J. Silberman is the CEO and Co-Founder of National Laser Institute, the pioneer of the medical aesthetics training industry and one of the largest educators in the country.