Body Contouring
Sometimes it's cold. Sometimes it's hot. No matter what the weather, everyone wants to be comfortable in their own skin, and their clothes! If you're tired of feeling uncomfortable in your clothes, and out of them, we have the solution! It's called body contouring.
Body contouring treatments using cool and hot technology are non-invasive which means you can reduce fat and cellulite without:
surgery

anesthesia

needles

invasive techniques, or

downtime
There are two types of body contouring: those that use cool and those that use hot treatments. Continue reading and will show you the difference and how you can effectively achieve the body of your dreams with body contouring at the National Laser Institute Med Spa.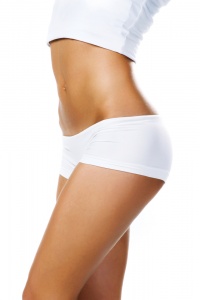 VelaShape
VelaShape is a cosmetic laser treatment that uses heat to non-invasively reduce cellulite and fat cells. This treatment provides one of the easiest ways to gradually eliminate the cottage cheese appearance of cellulite while noticeably reshaping the treated area of your skin.
VelaShape stimulates the growth of new and better collagen and elastin which results in localized reduction in skin laxity, body volume, and an overall improvement in skin structure and texture using bi-polar radiofrequency technology, and infrared light energy. The heat and vacuum combination can increase the metabolism of energy in order to both shrink fat cells and stimulate the lymphatic drainage system within your body.
Quantashape
If you are at a good weight but have a few areas that aren't as toned as you would like despite good diet and exercise habits, Quantashape may be the perfect treatment for you. It's an ultrasound device used for the temporary reduction of cellulite. It tones, tightens and contours your skin by heating your adipose cells and stimulating lymphatic drainage. It's often compared to the feeling of a hot-stone massage. Now you can achieve beautifully toned, smooth skin that you can wear with confidence with a QuantaShape Body Contouring treatment.
CoolSculpting
CoolSculpting is a shockingly, stunningly effective treatment to contour your body. CoolSculpting gently freezes away unwanted fat without going under the knife. CoolSculpting technology safely delivers precisely controlled cooling to gently and effectively target the fat cells underneath the skin while leaving the skin itself intact. Treated fat cells are crystallized and then die. Over time, your body naturally processes the fat and eliminates these dead cells.
About The National Laser Institute Med Spa
If you have been thinking about getting your body back, go to the National Laser Institute first. Why? Because the National Laser Institute is the premier anti-aging academy and private med spa in North America for over a decade. We train physicians and nurses and laser technicians from all over the world in revolutionary medical aesthetic technologies including laser, IPL, and cosmetic injectable treatments.
"The client service is exceptional, they are genuinely caring and very interested in my feedback of the services I am receiving. I appreciate the 5 star service; it makes me feel good about continuing to come back. My technician for the Velashape sessions is wonderful, works hard and shares her knowledge on nutrition, health and exercise which I appreciate. I hope this method works for me, I am about half way through, but it does seem that you have the best of the best at NLI!" Terra P., Scottsdale National Laser Institute Med Spa Client.
At the National Laser Institute you get luxury treatments without luxury pricing. Visit our anti-aging academy for deeply discounted rates, or you can visit our private med spa to receive your treatments from the experts that teach doctors, nurses, and laser technicians how to perform body contouring and laser treatments.
You can trust our dream team to create your dream results using the Gold Standard in innovative aesthetic techniques.  Please call us at 800-851-0969 or click here and we can get you scheduled. It's our pleasure to partner with you to achieve your skincare goals.
While medical aesthetics is our passion, client care is our reason for being. We are dedicated to helping you discover the younger, healthier and more beautiful you – from the inside out with body contouring.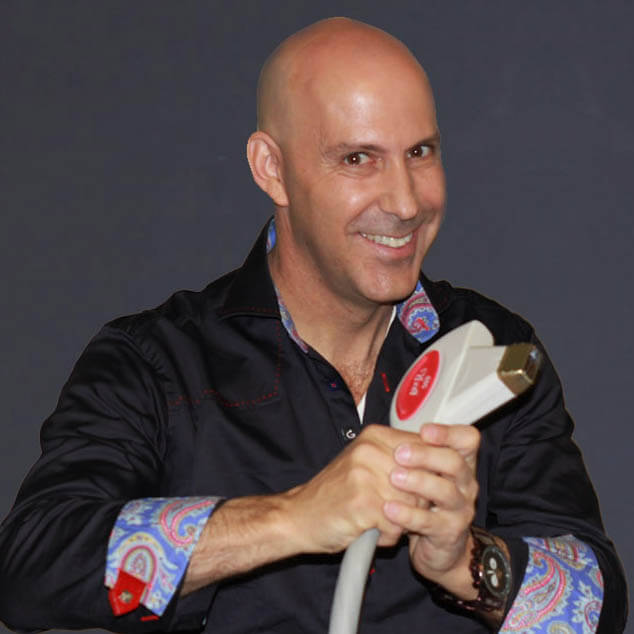 Louis Silberman
Louis J. Silberman is the CEO and Co-Founder of National Laser Institute, the pioneer of the medical aesthetics training industry and one of the largest educators in the country.