Bro Code Approved Turkey Neck Fix
The neck area is one of the sexiest parts on the human body—just look at Michelangelo's statue of David. The curve of the collarbone, the movement, and connection to the face and chest illustrate the undeniable allure of the neck. A strong jaw line is definitely one of the key traits that make a man attractive.
Unfortunately, the neck is also one of the first areas on the body to show age.  As we grow older, firm skin becomes lax, droopy, and may even double up. Turkey neck, as it's often called, refers to this unsightly sign of aging. There is a substantial cosmetic market claiming to cure turkey neck, but not all treatments are created equal.
In the article, How the Beauty Industry Continues to Crack the Bro Code, in Entrepreneur Magazine, research shows men believe it's taboo to implement skincare regimens using personal care products or to have corrective procedures.   A prime example of this is how male viewership of info-videos for male cosmetic treatments such as liposuction for abs and non-surgical neck-lifts to get rid of turkey neck tend to spike between 12 a.m. and 2 a.m.   The reason for this late-night research is bro code protocol, which keeps their interest on this taboo subject matter on the down low.
You don't need to worry about getting caught researching how to fix your turkey neck.  eMatrix is a Bro Code approved treatment.  Continue reading and we'll show you how eMatrix can fix your turkey neck!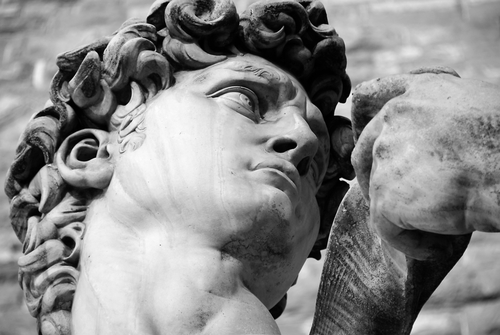 What Causes Turkey Neck?
Genetics play a tremendous role in the development of turkey neck. The predisposition of your skin, as inherited from your parents, can determine how and when turkey neck materializes. As we age, our skin is depleted of collagen and elasticity. The skin starts to droop and becomes pliant, like softened crepe paper. The outer layer of the skin becomes thinner as time progresses. This is why turkey necks can have that dry, translucent appearance.
Lifestyle is a significant factor which affects how or if neck skin sags. For example, if you've spent a lot of time in the sun, your skin will age more quickly. Unattractive age spots will appear, and the skin loses firmness, elasticity, and the ability to heal quickly.  Smoking also accelerates the aging process.
How to Prevent Turkey Neck
If you don't have it yet, the best way to fight turkey neck is to take action and use preventative measures. Take care of your neck the same way you treat your face. Smooth moisturizer down from your chin to your neck and always apply sunscreen. Creams which target the neck have the same anti-aging ingredients as products made for the face, with the addition of anti-sagging agents like caffeine.
However, the inherent issue with neck creams is they aren't powerful enough to make a noticeable difference if you already are showing signs of turkey neck.  Turkey neck is often more than topical, it runs deep to the layers of skin and muscle, and sometimes several inches of loose skin drape from the chin down to the collarbone. Topical treatments may create a smoother and more moisturized appearance, but it's impossible for a topical cream to firm up excessive amounts of loose skin once you have turkey neck.  The true solution is to strengthen the muscle and tighten the skin.
Get The Bro Code Approved Turkey Neck Fix
eMatrix is the best solution for tightening up the skin and is the newest and most exciting innovation in bi-polar radiofrequency skin rejuvenation. If finding a cure for turkey neck is something you have been dreaming about, but the high cost of treatments is prohibitive, then you have come to the right place. eMatrix offers dramatic results improving wrinkles, tone, texture, and minimizing the appearance of scars for all skin types with little downtime.
Typically, the eMatrix treatment carries nearly a $1000 price tag, but at National Laser Institute we deliver the smooth and more vibrant look eMatrix provides starting at just $220. At National Laser Institute Med Spa you can enjoy luxury treatments without the luxury price!
We invite you to experience eMatrix at the National Laser Institute Med Spa to get the strong jawline you desire.  Visit our training institute for deeply discounted rates on treatments or receive your treatment in our med spa by the experts that teach doctors, nurses and certified laser technicians privately. As a client, you'll receive your treatment by medical professionals who are dedicated to providing you with your dream results.
We would be glad to answer your questions personally. To find out more about eMatrix or what product or service would be the best fit for your skin, call 800.574.8377 or click here for your complimentary consultation.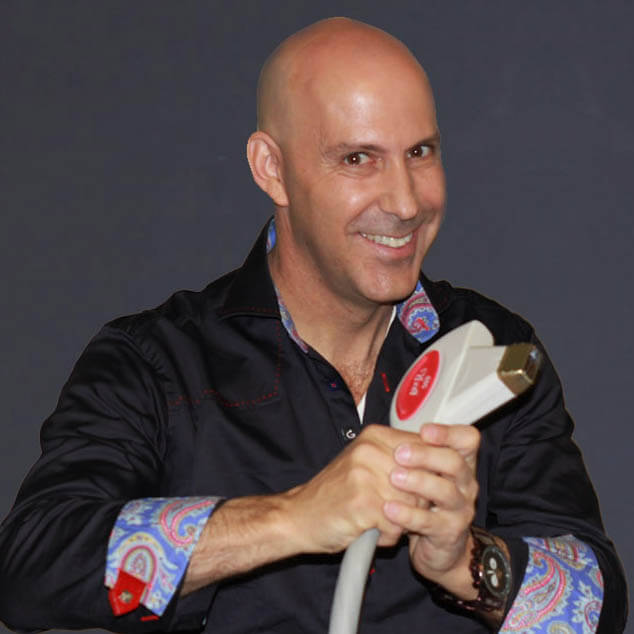 Louis Silberman
Louis J. Silberman is the CEO and Co-Founder of National Laser Institute, the pioneer of the medical aesthetics training industry and one of the largest educators in the country.