Cellulite Removal Treatments
Cellulite is a major skin concern for both men and women in today's society. Although it affects more women than men, it's still something many people want corrected for aesthetic purposes. There are many different creams and gels on the market, but laser cellulite removal treatments use a different, more advanced method to removing unwanted cellulite.
Laser cellulite removal treatments works by using top of the line technology in order to rid cellulite. A suction-type of machine is placed directly onto the treated area. This technology uses radiofrequency technology, infrared energy, mechanical rollers, vacuum suctions, and heat in proper combination to promote drainage and metabolic energy and decrease fat cells.
Laser cellulite removal

 can treat many areas, including:
• Thighs
• Arms
• Stomach
• + More
We offer cellulite removal treatments performed by professional laser technicians as well as medical professionals. At National Laser Institute, we take the time to go over your skin care needs, concerns, and goals in order to put together the very best treatment regimen for your unique skin. We believe in providing both advanced, yet uniquely tailored treatments that are customized to your skin type.
National Laser Institute has been in the medical aesthetics industry for a decade and has earned an number of excellent reviews. We have also received an A+ rating at the BBB.
To learn more about cellulite removal treatments or National Laser Institute, please call
480.290.7333 for our Scottsdale location or 214.252.7800 for our Dallas location.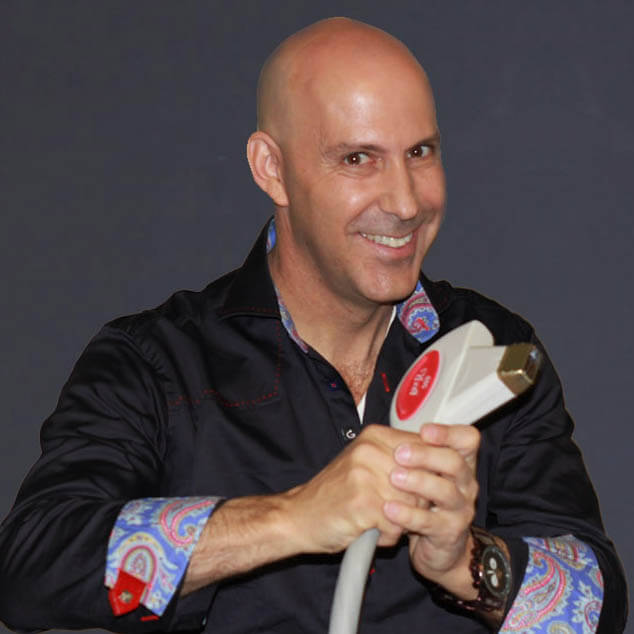 Louis Silberman
Louis J. Silberman is the CEO and Co-Founder of National Laser Institute, the pioneer of the medical aesthetics training industry and one of the largest educators in the country.