Is Your City Giving You Wrinkles?
Roc Skincare released their list of The 50 Most Wrinkled Cities. The study analyzed the correlation between skin aging and overall city lifestyle. Some of the country's largest cities like Dallas, Phoenix, and Scottsdale ranked highest due to sun exposer and high stress factors. The study took into account lifestyle, occupational stress, commute stress, sun exposer, pollution even the city's altitude. The wrinkle causing factors were equally weighted and grouped by impact and relevancy and volia the 50 most wrinkles cities were exposed.
If you find your self living in one of America's most wrinkled cities don't worry you can fight back. Fight back with an Anti-Aging Plan. Medical professionals agree that prevention is key in keeping a looking youthful completion. National Laser Institute Med Spa owner and founder, Louis Silberman advises "If you've waited for signs of aging to appear you've waited too long." With all of the recent advancements in laser and dermal fillers aging has become optional. Engineering an anti aging plan of action surprisingly has little to do with age and should be altered to fit your face and skin type. Planning your anti aging plan can also save your wallet from risky and costly surgeries.
Anti-Aging Plan of Action 
Microlaser Peel
This is the treatment was given rave reviews by Elle Magazine that left their editor saying, "Wow". The Sciton MicroLaserPeel® is an ablative skin resurfacing treatment. The gentle laser works by delivering a wavelength of light to the skin, which removes the outer layers. This boosts collagen regeneration and can be applied to the face, neck and chest. The results are stunning and will prevent your skin from loosing collagen and aging. 
Photofacials
The Photofacial is a fantastic treatment that can help nearly all aspects of skin aesthetics and structure. They admit an IPL (intense pules laser) that is absorbed by discolored skin, the blemishes take a few treatments to disappear and your left with a flawless complexion. The best part about IPL Photofacials is that they carry no risk of burning and can be applied to almost any area of the body.
Dermal Fillers… just for fun
Kim Kardashian's appearance has come under speculation one again. Kim has been sporting a noticeably slimmer nose leading people to believe she has had rhinoplasty. What people don't know is that dermal filers can be uses to sculpt and alter the appearance of the face.  Juvederm has become one of the most popular fillers for poutier lips. This is a much more affordable and low risk alternative to surgery.
Don't let your city get the best of you! You can combat the harsh elements and unavoidable stress inducing facial wrinkles with non invasive procedures. Call National Laser Institute Med Spa today 800.574.8377.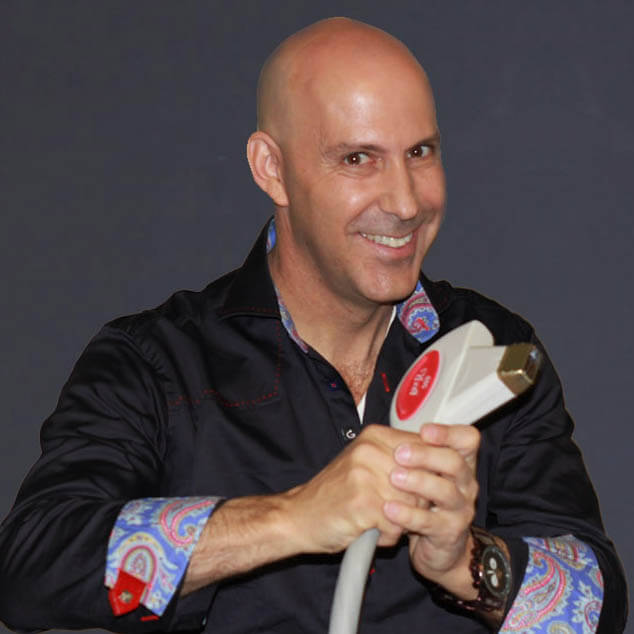 Louis Silberman
Louis J. Silberman is the CEO and Co-Founder of National Laser Institute, the pioneer of the medical aesthetics training industry and one of the largest educators in the country.