CoolSculpting FAQ

CoolSculpting FAQ
The holidays have officially ended and people everywhere are setting their new year's resolution—losing last year's weight. Here at The National Laser Institute Medical Spa, we are here to reach your ideal weight goals, and with our CoolSculpting procedure, we can help you attain them!
Perhaps you have been interested in trying CoolSculpting for quite some time, but have yet to try it and see the results for yourself. Maybe you are uncertain of what the treatment exactly entails, what it is like, and how it's performed. Below you can read our CoolSculpting FAQ.
Question: What is the CoolSculpting Procedure?
Answer: By now you may have heard of CoolSculpting, and for a good reason! It is the number one most requested body contouring treatment in the world. Millions are obtaining the tight and fit body goals they have away wanted. You can too! This procedure is simple, it involves no needles, no downtime, and no surgery. In addition, it yields obvious results in the redefining and toning of your body. Slim down those areas that exercise and diet alone can't reach.
Q: How Does CoolSculpting Work?
A: Being a noninvasive procedure, CoolSculpting is quickly becoming one of the leading trends in body contouring. With over 50 scientific and clinical journals and reports, this cutting-edge, FDA-cleared fat reduction treatment is based on a foundation of medical and proven science.
The CoolSculpting treatments safely freeze fat cells in targeted areas which cause them to crystallize and die. Over time, the body will naturally eliminate the dead fat cells through the lymphatic system. Trim down that belly fat, reduce underarm jiggle, and melt those love handles away with this revolutionary procedure.
Q: Who is an Ideal Candidate?
A: This cooling procedure is ideal for those sections of fat that won't trim down no matter how much exercising or healthy eating we endure. Ideal candidates have these noticeable bulges in certain areas that they would like gone. The CoolSculpting fat reduction treatment is designed for those who have stubborn and hard to lose fat.
Unlike liposuction or gastric bypass surgery, the CoolSculpting service is not a rapid weight loss solution for people who are looking to lose drastic amounts of weight. It is, however, a non-surgical alternative to the more invasive procedures. We hope this CoolSculpting FAQ has helped alleviate any questions, visit with one of our specialists to determine if the CoolSculpting treatment is right for you.
Q: What Does it Feel Like?
A: Typically you will experience no pain. You can expect to feel an intense coldness and pulsing during the first few minutes of the procedure. The CoolSculpting specialist will then massage the treated areas immediately following your treatment to break down the frozen fat cells and promote lymphatic drainage. This will help your body begin to absorb and eliminate the dead fat cells for a leaner and tighter body. That being said, you are properly numbed prior to the treatment and should feel little to no discomfort.
Q: What are the Treatment Areas?
A: The FDA has approved CoolSculpting on multiple areas of the body such as:
Abs

Love Handles

Submental fat (double chin)

Bra fat

Inner Thighs

Outer Thighs
Q: How Many Sessions are Needed?
A: During your complimentary consultation, we will look at the area or areas you would like treated using CoolSculpting. Then, we will prescribe how many treatments may be needed to obtain the sculpted shape you desire. We will also work together with you to customize your optimal treatment plan to meet your specific needs. Since every patient is different, it may take more or fewer sessions to reach your dream shape.
Q: How Long Until I Can Resume Normal Activity?
A: The CoolSculpting procedure is completely non-surgical, so typically you can return to normal activities directly following your treatment. Often times, patients return to work after their CoolSculpting session is over. Some localized bruising, soreness, or swelling may occur, but will typically clear within a few days.
Q: Does the Fat Come Back?
A: "It's permanent. That's the craziest part! It's permanent. Everybody thinks 'Oh maybe it's a minor result for a couple of months,' but no, it's gone forever. That's why it's the number one selling treatment in the world… that's how good it is."-Louis Silberman, CEO, National Laser Institute.
Q: How Much Does it Cost?
A: CoolSculpting is a highly customized procedure, tailored to you and your personal needs. Most of our patients and Beauty Insiders want multiple treatments and treatment areas done. In order to achieve your ideal outcome, we offer package pricing so that you can save on multiple sessions. It is our mission to develop a custom treatment plan that meets your desires and goals.
Q: How Can I Get Started?
A: If you're ready to feel confident in your body consider the best CoolSculpting experience at either the Scottsdale, Arizona or Dallas, Texas National Laser Institute Medical Spa!
Call 800-851-0969 or click here and receive a free consultation with one of our CoolSculpting specialists. We hope our CoolSculpting FAQ has answered any questions or concerns you may have had about this procedure. If you have any additional inquiries, please do not hesitate to ask us. It's our mission to have you feeling your best for 2019!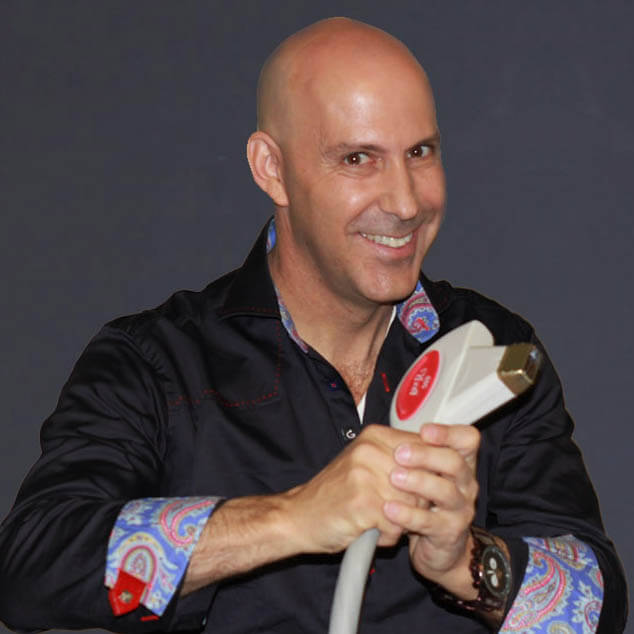 Louis Silberman
Louis J. Silberman is the CEO and Co-Founder of National Laser Institute, the pioneer of the medical aesthetics training industry and one of the largest educators in the country.