EltaMD UV Sun Care Products

EltaMD UV Sun Care Products
What is the secret to preventing signs of aging? One of the most effective ways to fight aging skin is by applying sunscreen daily. Protecting your skin from the sun's harmful rays is one of the best things you can do for your complexion, and your skin will definitely thank you for it later!
EltaMD sunscreens help prevent sunburn, which decreases the risk of skin cancer and early skin aging caused by the sun. These broad-spectrum products work great on all skin types and will have you looking younger longer.
This sun care and skin care line carries an array of products for every day and every season. For the month of June, the National Laser Institute Medical Spa is offering 15% off all EltaMD UV sun care products.
Skin Care For Every Season
EltaMD broad-spectrum sunscreens provide safe, ultraviolet (UV) protection and are designed for a variety of skin types. Each sun protection formula is made with zinc oxide, which provides long-lasting UVA and UVB protection with SPF ratings from 30 to 50.
These products are easy to use, with light, moisturizing lotions to protect, nourish, and beautify the skin with every application. With EltaMD's sun care products, you can expect several benefits:
Zinc oxide and titanium dioxide provide chemical-free and gentle sun protection
Hyaluronic acid restores dry skin and minimizes the appearance of fine lines
Antioxidant protection combats skin-aging free radicals
Water-resistant for up to 40 minutes
National Laser Institute Medical Spa offers several EltaMD products to help maintain your youthful skin all year long! For the month of June, you can receive 15% off all EltaMD UV sun care products, including:
UV Aero Broad-Spectrum SPF 45
UV Sport Broad-Spectrum SPF 50
UV Elements Broad-Spectrum SPF 44
UV Daily Broad-Spectrum SPF 40 – Tinted
UV Clear Broad-Spectrum SPF 46 – Tinted
For a complete anti-aging approach, these lightweight formulas can be combined with a photofacial treatment to improve damaged skin. This anti-aging service helps correct a wide variety of skin imperfections such as dark spots, freckles, discoloration from sun damage, and other blemishes. Pairing this treatment with EltaMD UV sun care products will result in a healthier skin tone and texture.
Experience Broad-Spectrum Skin Protection
This staff product pick will be 15% off throughout the month of June. EltaMD UV sun care products are typically found at full price between $32.50 and $49. However, you can receive these broad-spectrum sunscreens at a highly discounted rate in our private medical spa! Get a leg-up on anti-aging with this amazing spa special.
Ask about our other spa specials! The National Laser Institute Med Spa offers an array of skin care products and anti-aging treatments that will leave your complexion looking radiant and youthful.
To find out more about our amazing specials, call 1-800-851-0969 or click here. Don't forget to inquire about a free consultation with one of our expert skin care specialists on any of our services offered.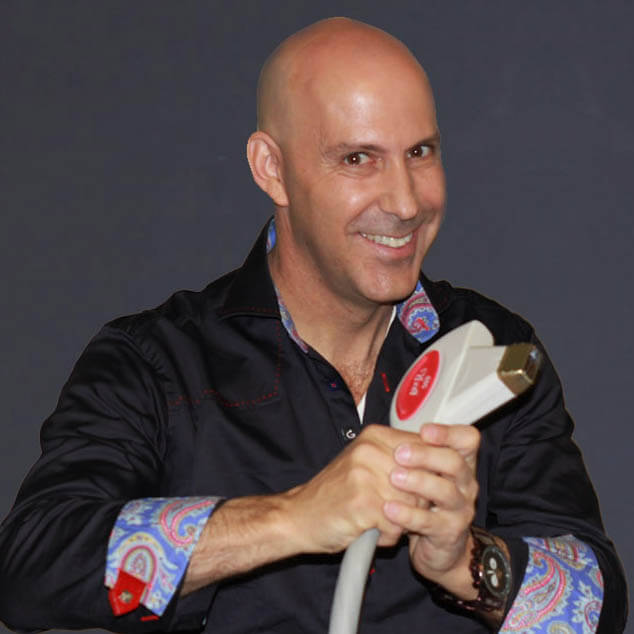 Louis Silberman
Louis J. Silberman is the CEO and Co-Founder of National Laser Institute, the pioneer of the medical aesthetics training industry and one of the largest educators in the country.