eMatrix
eMatrix
Women everywhere are achieving their skin care goals, find out how you can too. Without going under the knife, using any needles, or missing a single day of work, you can see smoother, tighter, and younger looking skin. With the sublative technology of eMatrix, you can accomplish rejuvenating results in your complexion, with almost no downtime at all.

Treatment
The eMatrix procedure is a non-invasive, resurfacing treatment that stimulates collagen at the source. Using revolutionary and targeted energy we are able to reach the deeper layers of the skin without affecting the surface. By healing the skin from the inside out, you are able to obtain results that are similar to the more aggressive and invasive procedures. Your skin will become brighter and tighter; reducing wrinkles, fine lines, scars, and even stretch marks.
eMatrix Skin Rejuvenation is safe for any and all skin types. Within a few days after the treatment, you will see an overall improvement in the tone and texture of your skin. Anywhere from 3 to 6 eMatrix procedures may be recommended. Depending on your desired results, and the current condition of your complexion, more or fewer visits may be in order.
This FDA approved beauty trend uses radiofrequencies to generate deep dermal heating that induces collagen production. The energy creates a controlled injury to produce a healing reaction that will firm up your skin texture, and brighten your skin tone.  Treatments are scheduled 4 to 6 weeks apart, and the use of sunscreen is recommended between visits.
Complimentary Consultation
We invite you to discover this advanced resurfacing procedure for yourself at The National Laser Institute Med Spa. Our trusted and certified aestheticians will meet with you to better evaluate your skin and give you a customized skin care plan. Call 800.851.0969 or click here and receive your complimentary consultation with one of our expert skin care specialists. Get younger, tighter looking skin with our eMatrix treatment.
SaveSave
SaveSave
SaveSave
SaveSave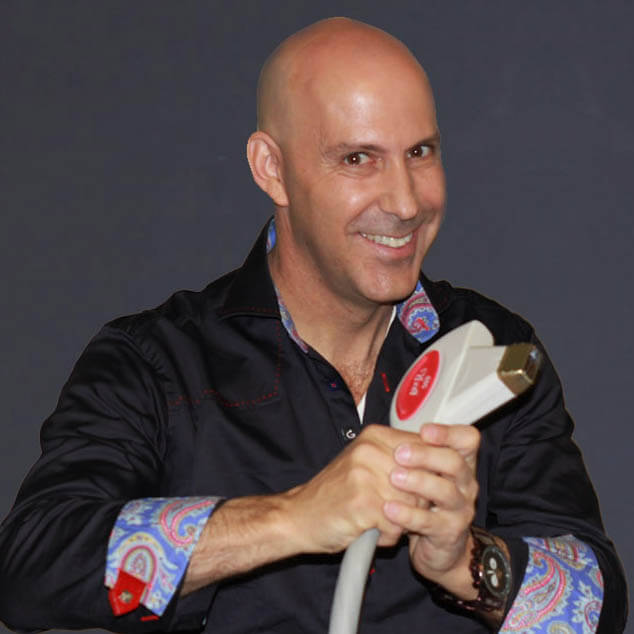 Louis Silberman
Louis J. Silberman is the CEO and Co-Founder of National Laser Institute, the pioneer of the medical aesthetics training industry and one of the largest educators in the country.