4 Things You Should Know About HALO Skin Resurfacing

4 Things You Should Know About HALO Skin Resurfacing
From the powerful UV rays of the sun to the natural aging process, many factors can take a negative toll on our skin. Recently, laser resurfacing treatments have become increasingly popular among men and women who are in search of a minimally invasive way to rejuvenate their skin. HALO skin resurfacing is the latest anti-aging service that can address fine lines, acne scars, wrinkles for beautiful, radiant skin.
The HALO laser treatment is a "one size fits all" approach, which combines the power of two lasers to deliver amazing skin resurfacing results, which helps you achieve a youthful glow. By eliminating years of damage to your skin, HALO restores the luminous glow you had when you were younger.
Everyone is talking about this cosmetic treatment, but why is it so popular? Let's explore four things you should know about HALO skin resurfacing.
Facts About HALO Treatments
The unique properties of a HALO laser treatment make it ideal for men and women of all ages and a broad range of skin concerns. By tackling the surface of the skin and deep within the dermal layers, HALO skin resurfacing produces results that are dramatic, natural, and long-lasting. Here are a few things you should know about this popular anti-aging treatment.
It's a hybrid fractional device. HALO combines ablative and non-ablative laser technology into a single procedure to help you achieve a youthful glow. The treatment targets surface-level imperfections while stimulating collagen production and cellular repair in the dermal layers of the skin.
Safe for darker skin tones. Because the HALO laser treatment delivers hybrid laser wavelengths, it's safe for a variety of skin types, even many dark skin tones.
HALO can address several skin concerns. Halo has several benefits, including the ability to treat many common skin concerns such as fine lines, wrinkles, pigmentation irregularities, brown spots, and uneven skin texture or tone.
Customizable procedure. Since everyone's needs are different, HALO allows you to receive customized treatments that fit your unique lifestyle, skin concerns, and desired downtime.
Get The HALO Glow
Regain your bright and even-toned glow with HALO skin resurfacing! This state-of-the-art procedure is ideal for those who want quick results and minimal downtime. A HALO laser combines deep rejuvenation with surface-level renewal for a combined effect to achieve a youthful glow.
Before your HALO laser treatment, the National Laser Institute Medical Spa invites you to schedule a free consultation with one of our highly trained skin care specialists. Receive a customized treatment plan to meet your skin care goals, wants, and desires, and learn how you can turn back time with nonsurgical skin rejuvenation.
No matter your complexion you deserve to love your skin and achieve a youthful glow! Call 1-800-851-0969 or click here to reserve your no-obligation consultation today! Don't forget to ask about our monthly specials for even more anti-aging treatments.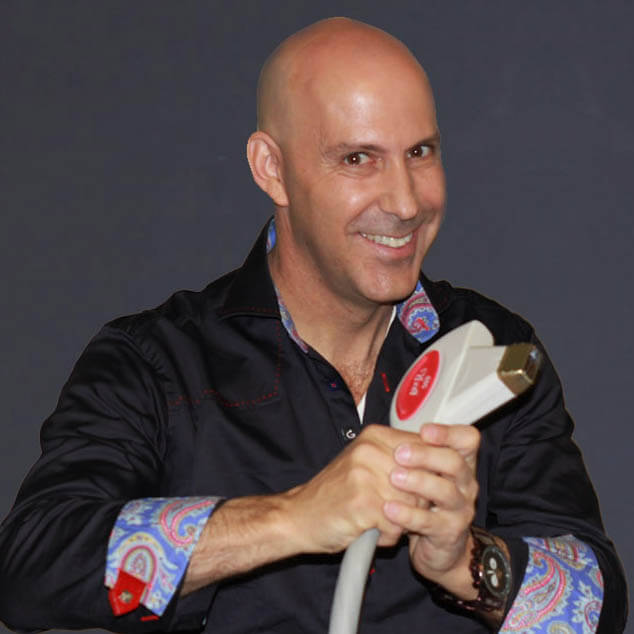 Louis Silberman
Louis J. Silberman is the CEO and Co-Founder of National Laser Institute, the pioneer of the medical aesthetics training industry and one of the largest educators in the country.