Flaunt a Flawless, Makeup-Free Face for Summer with our eMatrix Skin Rejuvenation Treatment!
Summer is the time of shedding those sweaters and jeans and embracing the sun. But if you depend on heavy makeup to cover imperfections, it can look cakey and unnatural in the bright, warm sunlight. Plus, you don't want to hide behind thick foundation at pool parties or the beach. You don't have to be insecure about revealing your bare skin when you receive an eMatrix skin rejuvenation treatment.
How eMatrix Works
The eMatrix skin resurfacing treatment is a radiofrequency procedure designed to drastically reduce wrinkles, fine lines, and stimulate collagen. It also minimizes the appearance of scars, tone, and texture of the skin. With this treatment, you'll be sure to see instant and dramatically flawless results.
eMatrix treatments work by using radiofrequency energy to deliver heat to the skin, which helps tighten and resurface the skin. There is little to no downtime and clients usually experience some redness or swelling after treatment, which is normal. It's a part of the healing process and will fade away with time.
Benefits of eMatrix
• Brighter, smoother skin appearance • Fades skin lesions and blemishes • Minimize fine lines and wrinkles • Improve collagen and elasticity in the skin • Can help with scarring, sun damage, and stretch marks • Can be used on any skin type!
Reveal a Flawless Face!
Since the eMatrix treatment delivers such dramatically flawless results, it's perfect to get before summertime. You won't feel insecure about the imperfections of your skin after your treatment, since you'll be sure to see outstanding results. Now you don't have to worry about using heavy makeup or foundation, so you can embrace summer with a natural, flawless face!
To learn more about our eMatrix treatment or National Laser Institute, please call 480.290.7333 for our Scottsdale, AZ location or 214.252.7800 for our Dallas, TX location.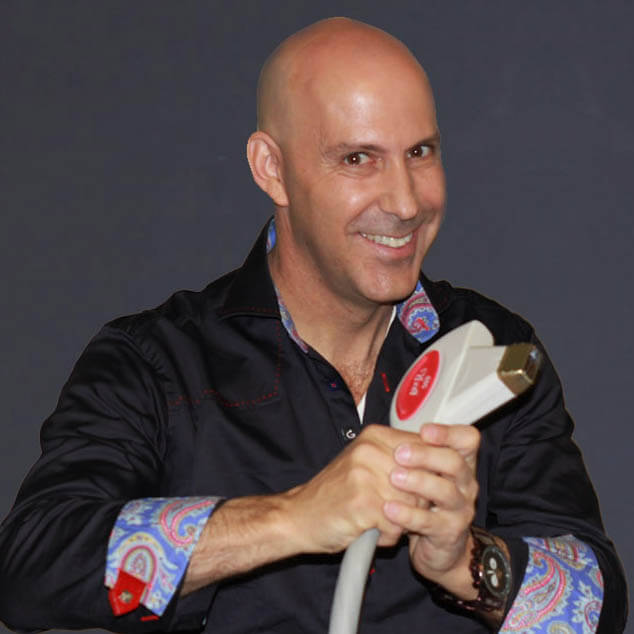 Louis Silberman
Louis J. Silberman is the CEO and Co-Founder of National Laser Institute, the pioneer of the medical aesthetics training industry and one of the largest educators in the country.