Rid Those Unsightly Stretch Marks Before Bikini Season with Laser Stretch Mark Reduction Treatment!
Summer is just around the corner, which brings nice weather, flip flops, and bathing suits. However, it can be hard to enjoy this season if you're insecure about visible stretch marks on your body. Don't fear, because you're not alone. Between 50%-90% of people gain stretch marks on their body, especially during pregnancy or through rapid weight gain. But with laser stretch mark removal, you don't have to suffer with your unwanted stretch marks anymore.
Laser stretch mark removal works by targeting the affected area with scattered laser light, minimizing the uneven texture and redness within the stretch marks. This will also increase the production of collagen and elastins within the skin for a smoother, more flawless look.
Stretch marks usually appear under hormonal stress, which is correlated to pregnancy, weight gain, muscle gain, and puberty. Proper diet and exercise can help prevent them and keep them away, but if you're left with unwanted lesions you can loose confidence in yourself and your skin.
There are many benefits to laser stretch mark removal. For one, it's a simple and effective process that can be performed within a client's lunch hour. There's no down time with this treatment, although the treated area may be a bit pink or red. It's more effective than the creams because the laser light is able
 to probe deeper into the skin to smooth it over faster.
We offer laser stretch mark removal treatments at a fraction of the retail cost. You'll receive quality treatments with trained professionals on the most advanced, state-of-the-art equipment. We're proud to announce that we're the leader in the medical aesthetics industry, earning an A+ rating at the BBB. We also offer a variety of other cosmetic laser treatments, such as laser hair and laser tattoo removal treatments.
Don't be intimidated by bikini season! Strut your suit in style by ridding your stretch marks with laser stretch mark reduction. To learn more about NLI Med Spa or our other cosmetic treatments, please call 480.290.7333 for our Scottsdale location or 214.252.7800 for our Dallas location.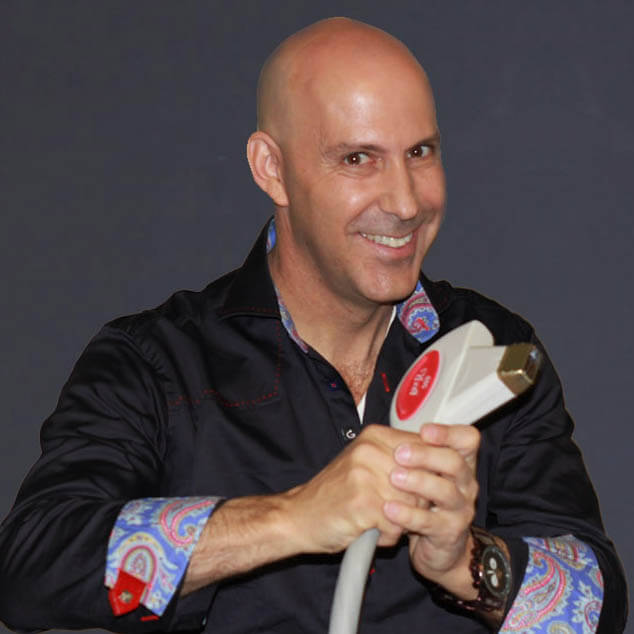 Louis Silberman
Louis J. Silberman is the CEO and Co-Founder of National Laser Institute, the pioneer of the medical aesthetics training industry and one of the largest educators in the country.