Pre-Prom Laser Skin Treatments for Guys and Girls
Spring is forthcoming, which means that many high school seniors are preparing for prom. As one of the biggest events of the school year, it's no secret that everyone wants to look their best in order to feel flawlessly confident. Because teens today have more options of skin care improvement, many are turning to cosmetic laser treatments to improve unwanted imperfections.
Pre-prom preparations typically consist of picking out the perfect dress or tux, shoes, makeup and hairstyles. However, if teens are combating acne, acne scars, oily skin, sun damage, or a variety of other embarrassing skin conditions, it may be important to add a new, advanced skin care regimen to their preparations–especially since there's bound to be tons of pictures taken for memory sake.
Teens within the United States had received 125,397 cosmetic procedures in 2009, according to the American Society for Aesthetic Plastic Surgery. This number includes treatments like laser hair removal, chemical peels, and other skin resurfacing and rejuvenation procedures. For girls, some of these treatments are a must have. Gaining clear and toned or flawlessly hairless skin may be staples when it comes to achieving the perfect appearance. But if girls are insecure about acne or other skin impurities, it may be time to do something a bit more advanced.
That's why so many teen girls have been scheduling medical spa appointments as a way of preparing for their perfect prom night. Groups of friends have even gone in for appointments together, choosing skin rejuvenation treatments like photofacials, chemical peels, MicroLaserPeels, or even laser hair removal to get the most desirable outcome.
Guys, though, may not be so excited by the idea of getting treatments at a medical spa. However, many teen boys are insecure and self cautious of zits, pimples, and acne scars that attack their skin. The real downer is that guys typically don't choose the makeup route, so hiding breakouts and scars is a lot harder to do. However, National Laser Institute offers laser acne reduction treatments at a fraction of the retail cost that can help improve and clear up their skin tone and texture.
Some of the most popular treatments for both guys and girls are laser hair removal, chemical peels, and photofacials. We also offer a variety of other cosmetic laser treatments to improve and beautify the skin, too.
Don't wait until the last minute! Start your new skin care regimen by booking your appointments here months in advance in order to get the best results. To learn more about National Laser Institute, cosmetic laser skin care treatments, or to book your appointment, please call 480.290.7333 for our Scottsdale, AZ location or 214.252.7800 for our Dallas, TX location.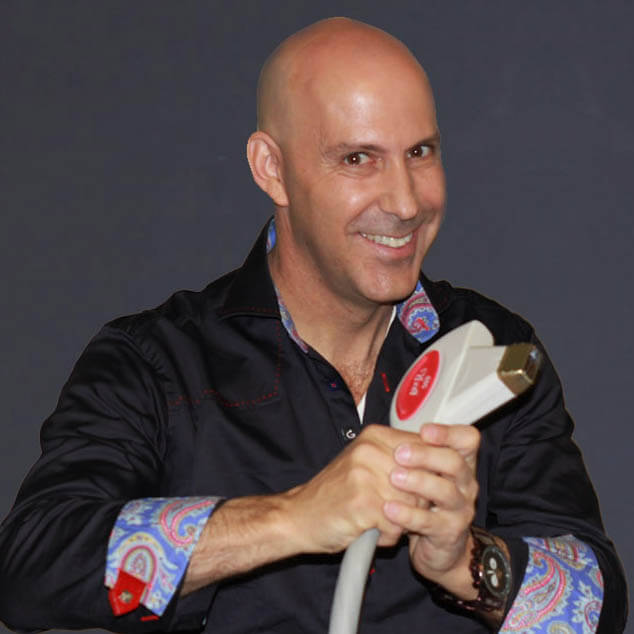 Louis Silberman
Louis J. Silberman is the CEO and Co-Founder of National Laser Institute, the pioneer of the medical aesthetics training industry and one of the largest educators in the country.