HALO Resurfacing

HALO Resurfacing

 
HALO resurfacing not only provides advanced results with minimal downtime, but it is also the first hybrid laser that uses both non-ablative and ablative wavelengths. This specialized technology provides ablative results, with non-ablative downtime. You will see significant improvements in the evening out of pigmentation issues while smoothing the texture of your complexion.
How HALO Works
The machine used for HALO resurfacing is unique because it can measure the amount of energy needed for each specific blemish on your face. Based on the current condition of your skin, this specialized precision technology will auto-adjust as needed. Depending on the area being treated, the settings will accommodate to the proper depth to effectively treat the issue or blemish. Following the procedure, the dull and rough tissue will begin to slough off, leaving new, bright skin in its place.
It used to be that for every different skin concern, you would have to receive a separate procedure for each one. However, with this first-of-its-kind fractional laser, you are able to treat everything from wrinkles to dark spots in one treatment. It is known as an all-encompassing service in the medical aesthetic industry. This is due to the fact that it corrects so many skin concerns!
Around 3 sessions may be recommended by your skin care technician. More or fewer may be needed based on your current complexion, as well as your skin care goals. For optimal results, receive a HALO session once about every 90 days. A week following your session, you will see and feel an undeniable improvement in the overall tone, texture, and quality of your skin. This dual laser procedure is ideal for receiving non-ablative downtime while gaining ablative results.
What to Expect with HALO
Most of our Beauty Insiders describe the HALO resurfacing sensation as a slight prickling feeling against the skin. To avoid discomfort, your skin will be topically numbed. Then, using motion-tracking technology your face is measured to assure an evenly treated surface. The entire session is performed with a hand-held device that rolls over your skin section by section for a beautifully retouched complexion. 
Overall skin rejuvenation is possible with this "all-in-one" treatment. Collagen and elastin production will be triggered for even greater resistance to signs of aging. Hold back the hands of time by treating the skin at a deeper level with HALO resurfacing.
Complimentary HALO Consultation

 
Improve the condition of your skin without the downtime with the HALO resurfacing treatment! The National Laser Institute and Medical Spa would like to invite you to receive a complimentary consultation. One of our skilled technicians will assist you in personalizing your very own skin care plan and regimen. No matter your complexion you deserve to love your skin, and we can help you get there. Call 800-851-0969 or click here to reserve your beauty consultation spot today!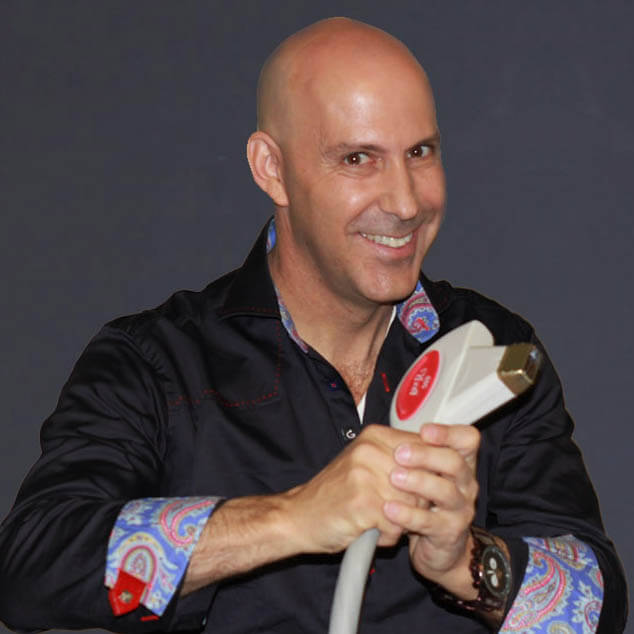 Louis Silberman
Louis J. Silberman is the CEO and Co-Founder of National Laser Institute, the pioneer of the medical aesthetics training industry and one of the largest educators in the country.