Hand Rejuvenation With Fillers

Hand Rejuvenation With Fillers
You've probably heard of people having dermal fillers injected into their faces for a fuller appearance, but did you know people also get filler injected into the backs of their hands? This area is often the first area of the body to show signs of aging, and it's typically the last thing we think about when it comes to a skin care regimen.
If you are looking for a minimally invasive treatment to restore volume loss, look no further than hand rejuvenation with fillers. Radiesse and Restylane Lyft for the hands are the only FDA-approved injectables that restore volume to the back of your hands. A dermal fillers treatment also has the ability to address other areas of the body such as the face for a fuller, more youthful appearance.
Why Hand Rejuvenation?
As we age, the hands develop a "sunken" look: the skin becomes thinner, which makes the tendons and veins more visible. This occurs because the skin on the back of the hands is more delicate and is continuously subject to harsh elements, which can contribute to aging of the hands.
If left untreated, they will develop sunspots and wrinkles, among other things. Additionally, years of exposure to UV rays can cause the skin on the hands to appear dull or crepe. It's not uncommon for people to have hands that look 20 years older than their actual age.
The good news is that there are several hand rejuvenation treatments to address aging hands. Hand rejuvenation with fillers is one method frequently requested by patients and involves injecting facial fillers into the backs of the hands to restore volume loss.
Fillers To Restore Volume Loss
Fillers such as Restylane Lyft can instantly replace volume back into the hands to mask visible tendons and bones in the back of the hands. Formerly known as Perlane, Restylane Lyft is a hyaluronic acid gel used to correct volume loss and treat wrinkles in the face and hands. The particles in Lyft are larger than those found in other fillers, giving this product the ability to lift and fill areas that require a denser formulation to hold shape.
There are two ways to restore volume loss with fillers. Some physicians will make multiple, small injections between the tendons, while others make one large injection in the center of the hand and then massage the filler to where it needs to go under the skin. Both cases require the skin to be numbed with a topical anesthetic to minimize discomfort.
Hand rejuvenation with fillers is ideal for patients looking to restore volume loss in the hands noninvasively. Benefits of this treatment include:
Restores volume loss immediately
Minimizes visibility of veins and tendons
Decreases appearance of fine lines and wrinkles
Smooths and natural results
Promotes collagen production
Improves volume in the back of hands for up to six months
Experience A Hand Rejuvenation With Fillers
If you are ready to say goodbye to aging hands and hello to rejuvenated skin, it's time to consider a dermal fillers treatment! Facial fillers have the ability to restore volume loss to the hands while also minimizing the visibility of tendons and veins.
The National Laser Institute Medical Spa invites you to schedule a complimentary consultation to see if hand rejuvenation with fillers is right for you! Here, one of our highly trained physicians or nurses will meet with you to develop a treatment plan that meets your skin care goals and desires.
To schedule your no-obligation consultation, simply give us a call at 1-800-851-0969 or click here to secure your spot online. Don't forget to ask about our monthly specials for even more anti-aging treatments!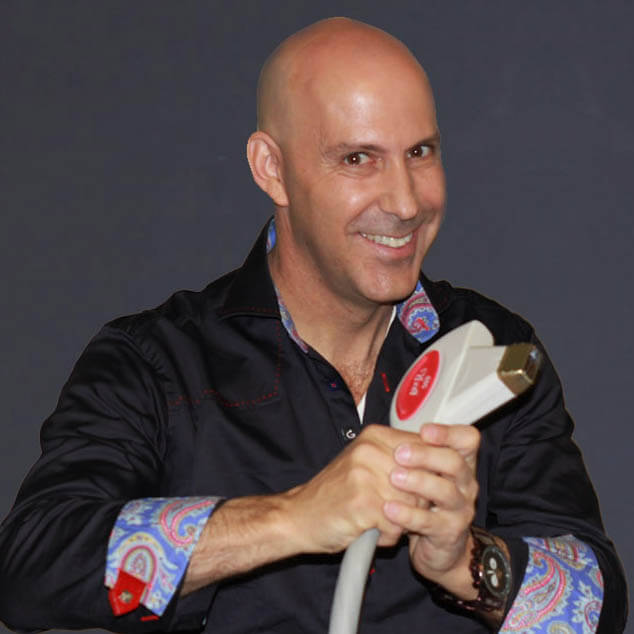 Louis Silberman
Louis J. Silberman is the CEO and Co-Founder of National Laser Institute, the pioneer of the medical aesthetics training industry and one of the largest educators in the country.