How To Tighten Skin On The Face

How To Tighten Skin On The Face
As the number of cosmetic 'tweakments' is on the rise, there is a balancing act between aging gracefully and not looking older than we truly are. With age, your skin begins to thin, which causes it to lose its elasticity, resulting in sagging skin on the face, neck and body. Often, this is one of the first clues to give away your age.
Although other factors contribute to aging skin, getting older is one of the leading causes of decreased collagen production, which results in a loss of firmness in your complexion. So, if you're wondering how to restore your radiant skin, tightening the skin on your face is the first place to start.
Non-surgical skin tightening treatments have the ability to improve the overall tone and texture of the skin to achieve your desired results.
Tighten Loose Skin Without Surgery
There are plenty of topical beauty products that promise to firm sagging skin and tighten the overall appearance of the face and neck. But when you want to see real change, skin care specialists agree that non-surgical skin tightening is the way to go.
At the National Laser Institute Medical Spa, we offer a procedure called eLight, a non-ablative treatment option for aging skin. eLight works by sending heat energy into the skin in order to produce maximum results with no downtime.
What makes this non-surgical skin tightening treatment unique is that it combines several wavelengths of light and radiofrequency to treat the skin, stimulating collagen and elastin production. This leads to new collagen structures, which are firmer and denser, leading to the gradual tightening of the skin.
eLight is considered a type of skin rejuvenation because the IPL and RF energy penetrate the skin deeper without affecting the dark pigment (melanin) found in the skin. This makes this non-surgical skin tightening treatment safe for darker skin types. Over time, your skin will be rejuvenated as collagen is enhanced, revealing tighter and younger looking skin on the face.
You may be a candidate for skin tightening without surgery if you:
Have subtle to moderate loose skin on your abdomen, arms, face or neck
Have loose skin after surgery
Would like to improve the quality of your skin
Are unable to get surgery to tighten your skin
Desire a minimally invasive way to firm sagging skin
Want a treatment that requires no anesthesia, incisions or downtime
Benefits of Non-Invasive Skin Tightening
The benefits of skin tightening are unique due to the way this non-surgical treatment works. These benefits include:
No surgery. eLight is minimally invasive, which makes it possible to tighten the skin without going under the knife.
Convenient treatments. These procedures are typically performed in a matter of 20 to 60 minutes.
Natural results. With this skin rejuvenation treatment, you can expect natural-looking results.
Quick recovery. You can anticipate being able to return to your normal, daily activities immediately following treatment.
Fewer complications. Non-surgical skin tightening doesn't have the risk of complications such as scarring or infection. This makes it more desirable for more patients.
Firm Sagging Skin With eLight
If you are wondering how to tighten skin on the face, look no further than eLight, a non-surgical treatment that works to rebuild collagen and skin elasticity to reveal younger-looking skin! This light-based procedure is the solution for aging skin because it can successfully treat all skin textures and tones.
To determine if a non-surgical skin tightening treatment is right for you, the National Laser Institute Medical Spa invites you to schedule a no-obligation consultation with one of our highly trained skin care specialists. Receive a customized treatment plan to address your skincare desires and discover how to tighten skin on the face without surgery
Experience how non-surgical skin tightening can benefit your skin today by calling 1-800-851-0969 or clicking here to schedule your complimentary consultation with one of our skin care specialists. Don't forget to ask about our monthly specials for even more skin rejuvenation treatments.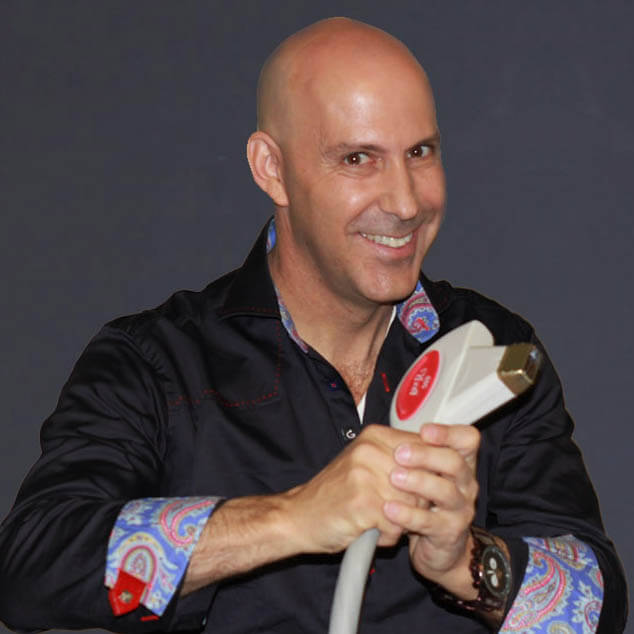 Louis Silberman
Louis J. Silberman is the CEO and Co-Founder of National Laser Institute, the pioneer of the medical aesthetics training industry and one of the largest educators in the country.