ProFractional Treatment For Scar Reduction

ProFractional Treatment For Scar Reduction
Are you bothered by a scar from acne or stretch marks? Look no further than a ProFractional laser treatment. With laser scar reduction, scar tissue is replaced with brand new healthy skin for a regenerated complexion.
A type of ablative skin rejuvenation, ProFractional therapy has the ability to address several skin concerns and significantly improve the texture and tone of the skin. This results in a brighter and more youthful appearance.
How Ablative Skin Rejuvenation Works
The ProFractional laser is an ablative skin rejuvenation procedure in which a laser beam creates narrow-diameter channels within the skin that precisely target the problem area deep within the dermis. The process stimulates a wound healing response within the body while leaving the surrounding tissue intact, to help rejuvenate your skin.
Recently, ablative laser treatments have become an effective method of laser scar reduction. Elevated scars that have formed into a raised or bumpy appearance respond well to laser resurfacing. A ProFractional treatment for scar reduction has the ability to replace a percentage of scar tissue with brand new healthy skin. As a result, visible scars become softer while hair follicles and sweat glands return.
ProFractional therapy is a safe and effective way to remove many common skin concerns, including uneven pigmentation, skin laxity, wrinkles and fine lines. This intensive laser treatment penetrates deep enough into the skin to stimulate new collagen production to heal the wound, which results in a skin tightening, smoothing effect of the skin overall. For optimal results, your skin care specialist will recommend three treatments on average, spaced at least six to eight weeks apart from each other.
ProFractional Benefits
Whether you are looking to achieve a brighter appearance or smooth out wrinkles, you can experience several ProFractional benefits:
Reduces the appearance of skin imperfections
Delivers a smoother, uniform complexion
Treats all skin types
Enhances results when combined with other anti-aging treatments
Stimulates collagen production
Leaves surrounding skin intact to promote rapid recovery
Little to no discomfort and minimal downtime
The most significant benefit of ProFractional therapy is it has the ability to deliver amazing results when combined with other anti-aging services, including MicroLaserPeels and acne reduction treatments. Its ability to work with other cosmetic laser treatments for even more noticeable results is what makes this ablative skin rejuvenation treatment even more unique.
Experience Ablative Skin Rejuvenation
If you are in search of a treatment that will restore your youthful appearance and address visible scars, look no further. This anti-aging procedure will transform your skin and shave several years off your appearance.
Before getting your ProFractional treatment for scar reduction, you will have a one-on-one consultation with one of our highly trained aestheticians. During your consultation, you can discuss your skin care goals for ablative skin rejuvenation and learn more about what you can expect from the procedure.
Most patients receive ProFractional treatments on their face, neck or hands, but you may also have procedures performed on other areas of the body. Since ProFractional therapy can pinpoint a specific problem area, it is ideal for laser scar reduction.
The National Laser Institute Medical Spa invites you to discover this amazing procedure. To get started on your personalized skin care plan with the ProFractional treatment for scar reduction, call 1-800-851-0969 or click here to reserve your spot online. Don't forget to ask about our monthly specials for even more anti-aging treatments!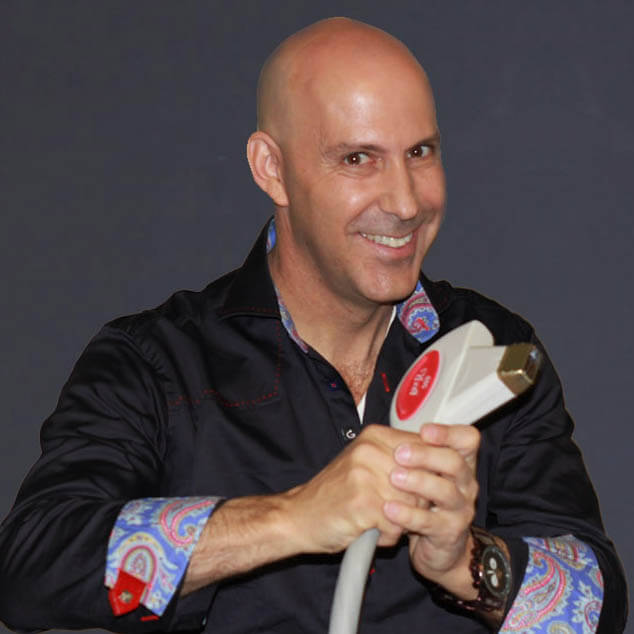 Louis Silberman
Louis J. Silberman is the CEO and Co-Founder of National Laser Institute, the pioneer of the medical aesthetics training industry and one of the largest educators in the country.