How To Make Dermal Fillers Last
If you want to look younger without enduring the risk and cost associated with invasive surgical procedures, dermal fillers may be your best alternative. Dermal fillers are trending because they are safe, natural, and less expensive than surgery. What we love about dermal fillers is you can recapture the youthful beauty of your skin after just one treatment, and the effects last for six months to two years. In today's blog, we reveal how to make dermal fillers last.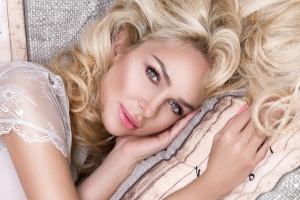 What Are Dermal Fillers?
To find out how to make dermal fillers last, we will first look at the science behind dermal fillers. A dermal filler is also known as a cosmetic filler and are most often a hyaluronic acid solution that fills the soft tissue under the skin when injected. Injecting dermal fillers dramatically improves the appearance of skin that has aged including wrinkled and sagging skin. We use dermal fillers to fill in creases and lines, to plump lips and cheeks, and to subtly sculpt facial contours.
How Do Cosmetic Fillers Work?
Dermal fillers are designed to eliminate or soften unwanted fine lines, folds and wrinkles. With time, your skin loses collagen, elastin and hyaluronic acid as the production of these substances slows. Our favorite dermal fillers contain hyaluronic acid, a natural substance already produced in your body, to replenish your skin's own hyaluronic acid supply and restore your skin.
Hyaluronic acid provides your skin with elasticity, volume and hydration. As time passes, our bodies produce less hyaluronic acid, and we start to see wrinkles, folds and a tired appearance. Our medical professionals are experts at injecting small amounts of filler into the wrinkle to relax and soften it. The other great thing about dermal fillers is they improve the contours of your face  and hydrate your skin from within.
The Type of Dermal Filler Matters
Different dermal fillers are available to treat different areas of the face and can be customized to the severity of the skin concern. When looking at ways to make dermal fillers last, you want to choose the right dermal filler for the right skin concern.  Dermal fillers are FDA approved for specific areas on the face.  When you treat a specific skin concern with the correct filler, we can make dermal fillers last. 
Belotero® fills in areas within the skin to reduce the depth of moderate to severe wrinkles, lines, and folds with hyaluronic acid. The skin remains mobile and flexible, with a natural look, feel, and movement. Upon injection, it quickly and evenly integrates into your skin.
Restylane® treats areas other hyaluronic acid fillers may be too thick to treat. It works to instantly, visibly diminish moderate to severe facial wrinkles and folds, add fullness to your lips, and fill hollows under the eyes.
Perlane® is a sister dermal filler to Restylane®. Perlane® treats moderate to severe facial wrinkles and folds including smile lines with hyaluronic acid. It is also used to fill hollows under the eyes as well as for lip augmentation. It offers exquisite, natural-looking results with minimal downtime, especially for fine lines around the mouth.
Radiesse® corrects facial lines & wrinkles to restore a natural, youthful look lasting for one year or more.
Juvederm Ultra™ & Ultra Plus™ are cross-linked hyaluronic acid dermal fillers that treat smile lines and deeper folds. Juvederm® Ultra Plus adds volume to the face and smoothes deep folds and wrinkles as well as lift and contour facial features.  It's used for liquid facelifts like non-surgical nose jobs, when more bulking and defined sculpting is preferred.
Voluma XC™ adds volume to the cheek area to restore contour the mid-face for a more youthful appearance providing a subtle lift for up to 2 years. No other filler on the market lasts this long. It consists of individual chains of hyaluronic acid which are bound or 'cross-linked' together, transforming the liquid hyaluronic acid into a soft gel.
How To Make Your Cosmetic Fillers Last
The effects of dermal fillers last depending on the individual client, the products used, and the sites injected. Dermal fillers are metabolized by your body. Some people are slow metabolizers, others are fast metabolizers and unfortunately this is an x factor that is beyond our control. Dermal fillers last longer in areas of less facial movement. Considering this, it's best to avoid over-manipulation of the treated areas, as this may produce inflammation which could cause the material to break-down more quickly.
If after a couple of weeks, you find the volume correction with your initial treatment to be unsatisfactory, you would probably benefit from an additional injection. You might add more of the same, or try a different brand of hyaluronic acid filler if you find you are not satisfied with the initial results. This is what's so great about dermal fillers, you can always add more if you desire a fuller look. And you can try different products to see which one works best for you. If you decide you do not like your results, there is an enzyme called hyaluronidase which can be injected to dissolve the hyaluronic acid dermal fillers without any long-term side effects. Hyaluronidase is a protein enzyme. It works by causing rapid spreading of injected fluid into the body, which increases the absorption of injected fluids.
When you want to know how to make dermal fillers last, maintenance is key. It's better to maintain your dermal fillers than let them go and start from scratch. We recommend follow-up sessions every six to 12 months, depending on the dermal filler used, to maintain your desired results. 
It's never too late to invest in your skin. We invite you to rejuvenate your skin and regain the youthful contours of your face with dermal fillers. Call us at 800-851-0969 or click here for your complimentary anti aging skin rejuvenation consultation at the National Laser Institute Med Spa.  We look forward to working together with you to achieve naturally beautiful skin.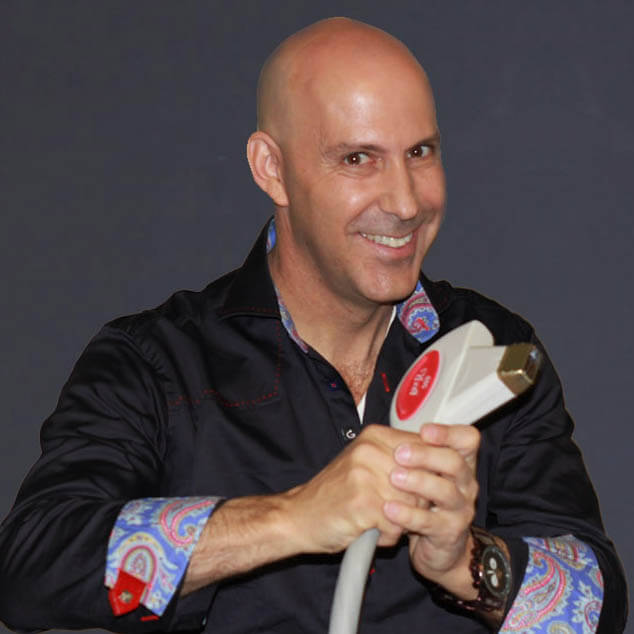 Louis Silberman
Louis J. Silberman is the CEO and Co-Founder of National Laser Institute, the pioneer of the medical aesthetics training industry and one of the largest educators in the country.