What You Should Know Before Choosing a Med Spa
Choosing a med spa? Not everyone knows they can get luxury treatments without paying luxury prices when it comes to choosing a med spa. In fact, many men and women believe medical aesthetic procedures are out of their reach because they fear they will cost too much. But this couldn't be further from the truth.  
"In 2004 I saw a need for cosmetic laser and dermal filler training in the global marketplace. So I set up a world-class training institute in Scottsdale, Arizona. We train students and we also provide our med spa clients with the option to visit our training institute for deeply discounted rates on treatments, or the option to receive their treatments privately in our med spa by the experts that teach doctors, nurses, and laser techs how to perform laser and injectable treatments. We have expanded to Dallas, and also offer destination events in Philadelphia, Boston, Nashville, Beverly Hills and Chicago," says Louis Silberman, CEO, National Laser Institute Med Spa.
Today, the National Laser Institute Med Spa is still doing what we do best: giving our clients luxurious, highly customized treatments for less. Not only are you in good hands with our expert laser technicians and injectors, you will always receive your treatments with the latest, state-of-the-art equipment. Our Scottsdale and Dallas laser institutes are among the first in the nation to receive new equipment from top medical aesthetic brand names because we are a training facility.
What You Should Know Before Choosing a Med Spa
"If you're looking for the best place to go look no further than the National Laser Institute. This is the place where the doctors and and other professionals go to learn from expert teachers how to do the treatments. Since going there I get compliments all the time about my skin and most can't believe I'm in my 50's. Go to the best because you're worth it!" Dawn M., Scottsdale National Laser Institute Med Spa Client.
If you are choosing a med spa, now you can become a beauty insider and get all the treatments on your beauty wish list at the National Laser Institute.  We offer luxury treatments without the luxury pricing and would be happy to provide you with your complimentary consultation to determine which treatment is the right fit for you.  
If you are looking at choosing a med spa, we invite you to visit us at the National Laser Institute Med Spa. Please call 800.851.0969 or click here to request your appointment online. Our world-class medical aesthetic dream team is ready to work together with you to achieve your dream results!  For our complete service menu, please click here.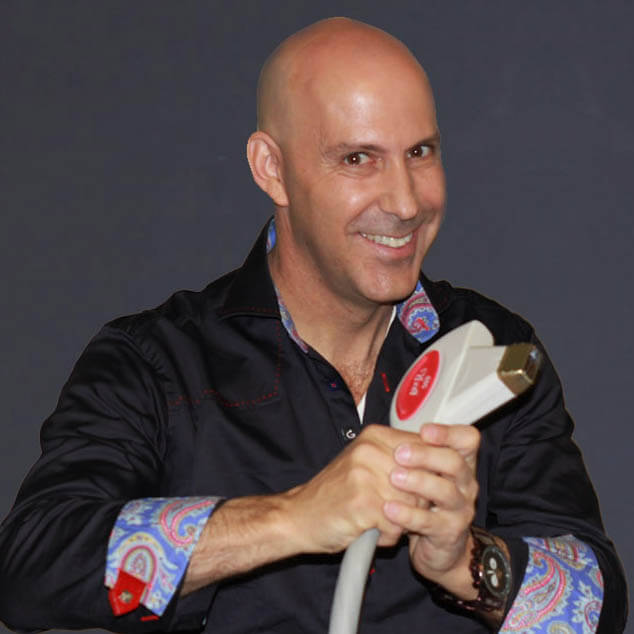 Louis Silberman
Louis J. Silberman is the CEO and Co-Founder of National Laser Institute, the pioneer of the medical aesthetics training industry and one of the largest educators in the country.